Large cities are often associated with skyscrapers, bustling streets, and famous landmarks, but have you ever considered going off the beaten path? Every urban jungle boasts a myriad of hidden gems and unique experiences waiting to be explored. Whether you are a single parent looking for a cool experience for your teens, or a mature traveller planning one of your next immersive luxury solo holidays, finding the lesser-known attractions of some of the world's most bustling cities is a fabulous way to spend your holiday. We have even thrown in some tips on where to stay if you are looking for sustainable accommodation or a cosy hideaway away from the hubbub outside:
New York City: Hidden Gems in the Big Apple
"The city that never sleeps" offers a wealth of famous landmarks and exciting experiences. If you have visited before, or if you are a tourist who likes to go off the beaten track, you will find no shortage of undiscovered treasures among the hustle and bustle of New York City.
Grand Central Station is a sight in itself, with its vaulted ceiling, but few know about its "whispering gallery" in the dining area of the station. Then there is the Ground Zero Museum Workshop, a very small museum, with lots of images and artefacts presented in a tasteful, realistic way and described as "safe" and educational for kids. Forget Central Park, visit the beautiful Fort Tryon Park, where New Yorkers run, walk, and play on its many pathways and lawns, and admire the city's largest garden featuring over 500 plants. Washington Square Park in Lower Manhattan is also often overlooked despite its famous and rather imposing arch. The park has much history and it's worth coming just to watch some of the regular and impromptu performances from outstanding street musicians and artists from all over the world. If you are looking to get away from the crowds, you could also visit Roosevelt Island, which offers great views of the New York City skyline and the East River, as well as plenty of places to relax and get a bite to eat. Whilst there, you must visit the eerie ruins of the Renwick Smallpox Hospital.
Where to stay in New York:
For sustainable accommodation, TripAdvisor recommends the Homewood Suites by Hilton New York, just one block from Times Square. It champions green practices, including energy saving, recycling, etc.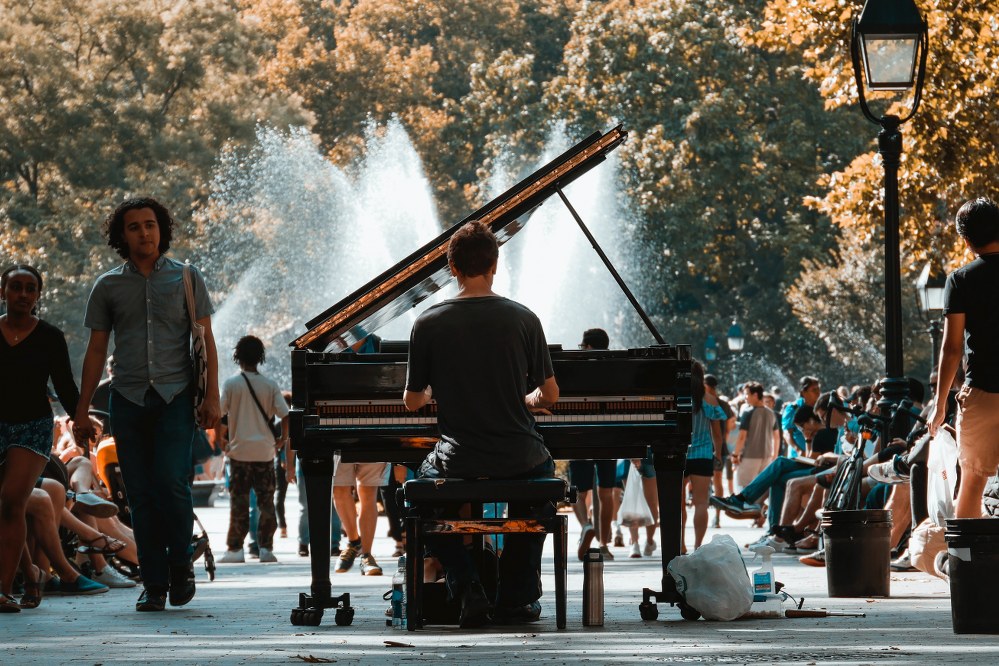 Barcelona: Mystery in the Medieval Gothic Quarter
There is much more to Barcelona than the crowded Sagrada Familia and the lively boulevard of Las Ramblas. The city's Gothic quarter, the Barri Gòtic, is filled with peaceful squares, narrow cobbled streets, and gorgeous architecture. Learn about its captivating history in the Museu d'Història de Barcelona, check out the weekend market at the Plaça del Pi, and visit the imposing cathedral. It's a great place to visit for solo travellers as it is easy to strike up a conversation with the locals here (if you know a little Spanish).
Where to stay in Barcelona:
Nestled in the heart of the Barri Gòtic, Hotel Neri is a hidden gem, with a beautiful courtyard that is an oasis in the middle of the busy metropolis. It is committed to environmental preservation and a zero-carbon footprint by the end of 2023, through using energy from renewables, use of natural or recycled materials, elimination of single use plastics, etc.
The Monument Hotel on the elegant Paseo de Garcia avenue is not only housed in a spectacular neo-Gothic palace but also sustainable thanks to a brand-new air-conditioning system using an energy efficient heat pump which guests can regulate from their rooms. Cleaner air through quality heat pump filters adds to guests' comfort by removing dust, allergens, and pollutants from the air.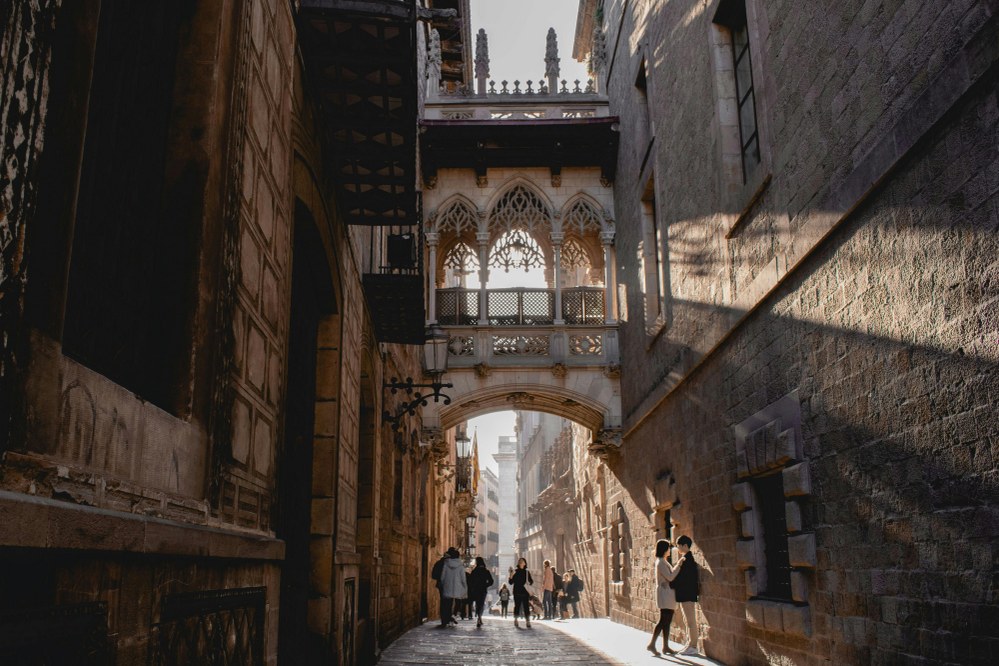 Paris: Rare Treasures in the City of Light
Images of the Eiffel Tower and the Louvre, two of the top 10 tourist attractions in France spring to mind at the mention of a city break in Paris. Yet, there are countless hidden gems to be found in the French metropolis. Head away from the main tourist sights to more unspoilt areas, such as the Marais, which is home to historic and architectural gems, such as the Carnavalet and the Picasso museums, just off Paris' oldest square, Place de Vosges. Here you will also find the charming Hôtel de Soubise, not a hotel, in actual fact, but a beautiful city mansion, which is home to the Museum of French History and the National Archives Museum.
Where to stay in Paris:
For those luxury solo holidays, the Hotel Particulier Montmartre offers intimate accommodation, with only 5 elegant suites. Tucked away in the famed Montmartre neighbourhood, the little boutique hotel boasts a 900 m² garden offering a tranquil haven away from the busy city. Wander the picturesque alleyways of Montmartre and immerse yourself in the creative energy of the neighbourhood, which was formerly home to artists such as Salvador Dalí and Pablo Picasso.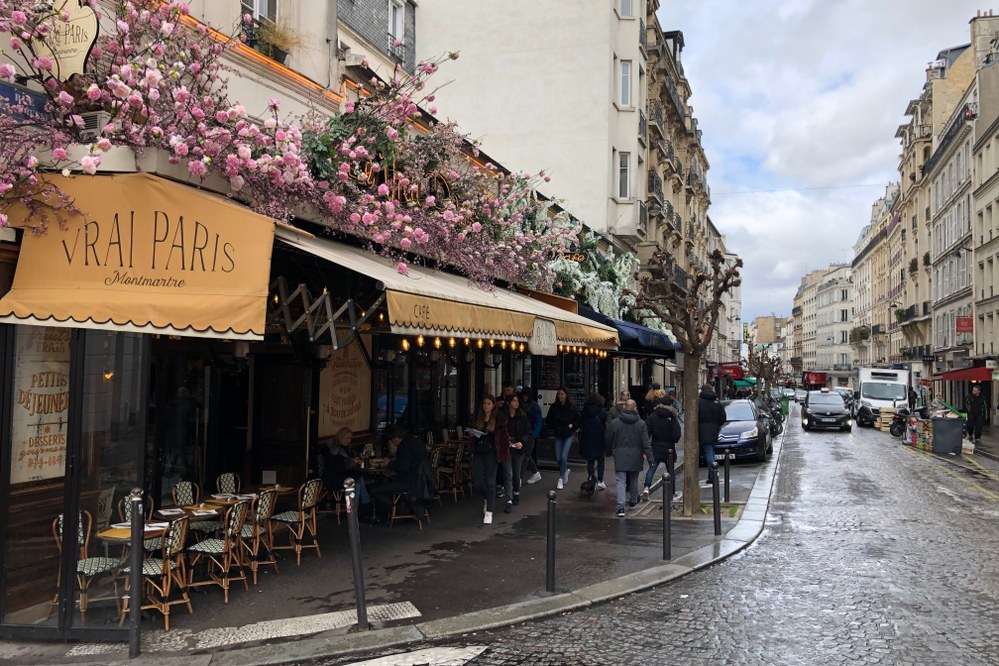 Tokyo: Old-World Charm in Golden Gai
Tokyo is much more than contemporary architecture – it's a city of many layers and endless undiscovered treasures. Take Golden Gai in the busy Shinjuku neighbourhood, which has its very own style and plenty of old-world charm. If you want to experience Japan's intimate drinking culture, this is the place to have a drink with the locals: Immerse yourself in the maze of narrow alleyways dotted with eateries and cafés, some of them dating back to the 1950s. Each one of the tiny bars has a distinct personality catering for a specific type of clientele. This neighbourhood is rapidly gaining fame, so you should visit before this spot is discovered by the masses.
Another well-kept secret in Tokyo is Harmonica Yokocho ("Harmony Alley"), a small stretch of crisscrossing lanes in the district of Kichijoji. The blend of winding alleyways brims with eclectic establishments, including food stalls, quaint cafés, small businesses, and antique shops filled with unique treasures.
Where to stay in Tokyo:
There are lots of hotels nearby, most of the skyscraper-kind in the futuristic style that is Tokyo. Many of the global chains are committed to reducing their impact on the environment.
Keio Plaza Hotel in the heart of the city is a good example of a convenient starting point for exploring Tokyo's best-kept secrets.
If you want an eco-friendly cosy hotel, try the Trunk Hotel in the Shibuya neighbourhood. The eco-chic boutique hotel has only 15 rooms, a wood and stone façade, lots of greenery, and a strong recycling theme, seen in the designer upcycled furniture and dead denim staff uniforms.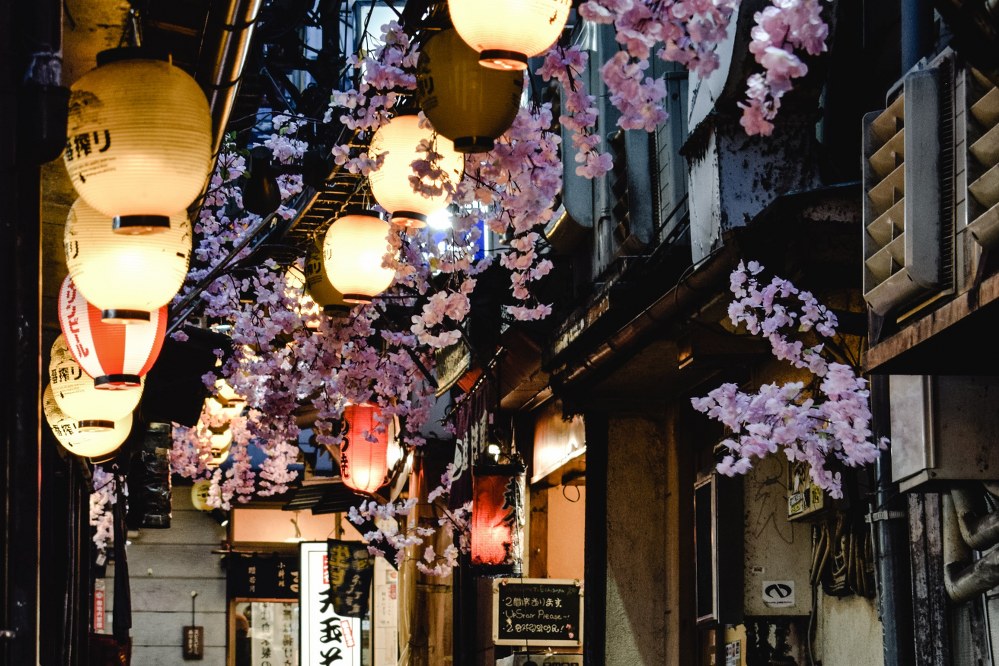 Marrakech: Magic in the Medina
Marrakech is one of the few places in the world that oozes otherworldly charm but is still easy to get to from Europe. The old town ("Medina") is a maze of cobbled alleyways filled with stalls selling a variety of exotic artisan products without a price tag. To purchase, you must learn the secret to haggling in Marrakech's souks which should involve a fair bit of acting on both sides to reach an agreement.
But there is more to the souks than colourful Moroccan pottery, glass lanterns, handcrafted Babouche slippers, and mint teapot: Take a closer look at the doors, staircases, and alleyways behind the sellers, and you will find craftsmen at work dyeing wool for head scarves, merchants selling Berber rugs in basement shops, and master craftsmen showing how leather is worked in alleyways behind the leather souk. Getting lost in the Medina's winding lanes, chatting to the craftsmen, and spotting hidden treasures at every corner is a truly unique and immersive experience.
Where to stay in Marrakech:
A city break in Marrakech is not complete unless you stay in a riad, the perfect example of how tradition and luxury can co-exist. Riads are traditional Moroccan homes of the wealthy, built around a courtyard with an indoor garden in the heart of the Medina. Over time many riads have been converted into small boutique hotels offering a genuinely immersive experience of Marrakech.
Riad Yasmine is one of those riads: With only 8 rooms, a lush garden and exquisite décor, it's a peaceful oasis close to the souks but away from the hustle and bustle outside.
Riad Jardin Secret is another hidden gem – a magical little palace frequented by artists offering a greener stay through the use of organic and vegan friendly food, reduction of energy consumption, reduction of waste management and single-use plastics, and recycling.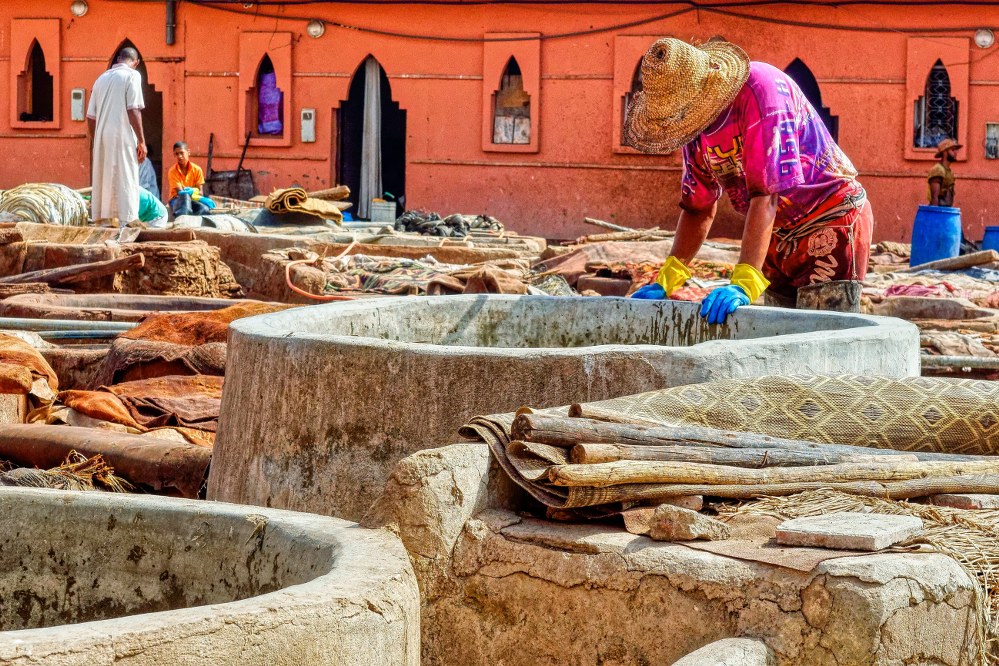 We hope you enjoyed reading about our hidden gems in some of the world's most famous cities and will go off the well-trodden path next time you travel! And hopefully our accommodation tips provided further inspiration. Feeling the pulse of urban life, finding undiscovered treasures, and meeting the locals as you tour lesser-known quarters and attractions will create priceless cross-cultural learning opportunities and lifelong memories whether you are travelling solo or as a single parent family.