Holidays for Singles Over 60
Solo holidays for the over 60s from SPoH
Single Parents on Holiday's solo holidays for the over 60s are the perfect choice for anyone looking for like-minded company their own age on holiday: Our group holidays attract singles and solo travellers in their 60s and 70s, but we also have guests in their 40s and often 50s joining. Whether you frequently travel with groups, or it is your first time embarking on a singles holiday, we will make sure you feel at ease from the minute you arrive at the airport!
All our singles holidays for the over 60s are hosted by a member of our team, who will stay with the group for the duration of the holiday. He/she will be there at mealtimes, make table reservations for dinner, organise activities, day trips, airport transfers and more. Our most popular singles trips are currently our group ski holidays for mature solo travellers, which attract skiers from their mid 40s through to their mid 70s. Below is our selection of solo trips in 2023 / 2024 (watch out for our 2024 ski holidays, which will be published at the end of April):
Take a look at our solo holidays for the over 60s in 2023 / 2024:
Start the ski season with a 5-day ski holiday at the Hintertux Glacier. We have reserved single rooms with balcony at a fantastic 4-star hotel  with spa over two floors, pool, fitness room, and squash court.
After a successful first trip to Obertauern with our solo skiers (and many years with our single parent families), we are happy to return to  this beautiful ski in/ski out resort for 2024. Our newly renovated superior 4 star hotel boasts an adult only rooftop pool and mountain spa and offers an all-day dining experience – perfect for anyone looking for luxury solo holidays.
This 7 -day ski break is the highlight of the ski season in our solo ski holidays programme. Voted the best ski resort in Austria and the world for the 10th year running by Skiresort.info, Kitzbühel never ceases to impress with its state-of-the-art cable cars and chair lifts, reliable snow conditions, and beautiful mountain huts. Our group of single travellers will stay at an excellent 4-star hotel 5 minutes from Kirchberg cable car station, the main entry to the huge KitzSki ski area.
This 7 -day ski break is a new destination in our solo ski holiday  programme. The exclusive Zürs am Arlberg resort is the perfect base to access the largest connected ski region in Austria. Our 4-star boutique hotel is located directly by the slopes, so you can enjoy a snow safe ski in/ski out experience in one of the best ski resorts in the world.
A 5-night solo holiday at a beautiful 18th century Venetian villa in the Friuli Venezia Giulia region of Italy. On this solo holiday, you get the opportunity to socialise and explore the highlights of this vibrant region in a group setting: Discover the famous city of Venice, the charming village of Spilimbergo, the breathtaking Tagliamento river, San Daniele, Aquileia and the island of Grado, and much more.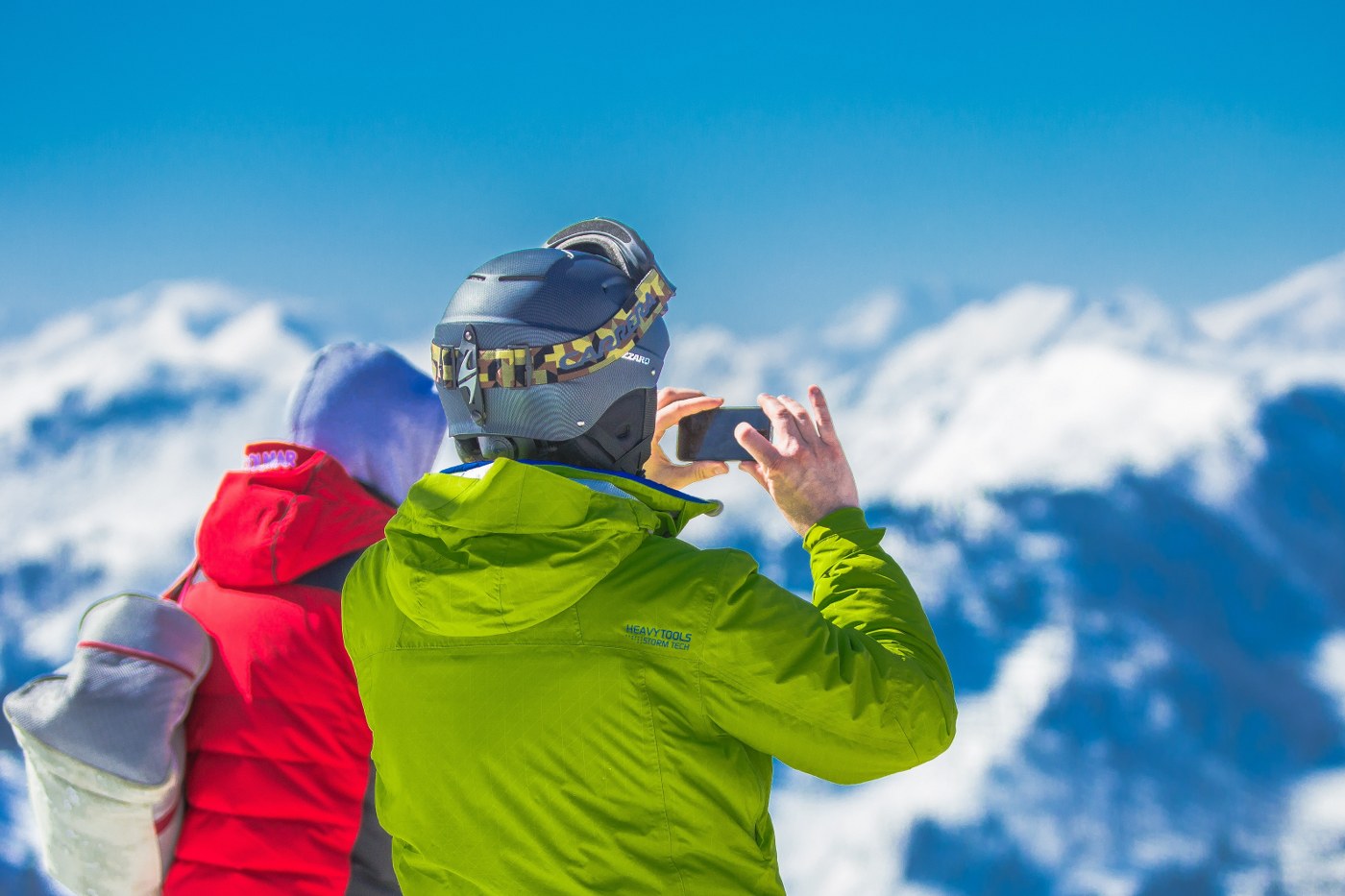 Why go on a singles holiday for the over 60s?
Our singles holidays for over 60s are a great way to meet new people in the same stage of life and to form new friendships and widen your social circle. We understand that you might feel unsure about embarking on a solo holiday, especially if you haven't been on one before, but rest assured you will love it! We have provided single parent holidays since 2005 and singles holidays for the over 40s, 50s, 60s, and 70s since 2017 so we have plenty of experience. It is our aim to ensure that all our guests have an unforgettable holiday experience and the holiday reviews from our singles and single parents speak for themselves.
If you are in your 60s or 70s, you are no longer busy bringing up children. Life has gradually changed and maybe you didn't even notice. You have reduced your workload or chosen part-time or full-time retirement. You might or might not be ready and prepared for this new stage in your life. If you are single and in your 60s or 70s, chances are that you feel a little isolated. With your children now leading independent lives, you are probably unsure about what to do with all this time on your hands. So, what are you waiting for? There has never been a better time to travel than now, and what better way to start than with a group of solo travellers? On a singles holiday for the over 60s you will:
Meet new people
Embrace your new freedom and the chance of new experiences and friendships in your golden years. Going on a singles holiday for the over 60s will give you the opportunity to meet singles of your age group with a similar set of interests. Shared passions and interests connect and can lead to long-lasting new friendships.

Enjoy new experiences
We need new experiences in order to keep growing and to embrace the rich pattern of life. Experience a new cuisine, learn a new language, get to know new cultures and travel the world. Life in your 60s will feel richer and happier if you try out new things.
See the places you always wanted to see
I am sure there are many in our generation who did not have the chance to go on a gap year before pursuing a university education. True, we no longer want to backpack through Asia, those years are over, but isn't now the right time to see all the places we always wanted to see? To do all the things we always wanted to do? We have more money now than in our younger years, we are more relaxed and balanced, have less responsibilities and most importantly, we know what we want and now we can afford to travel in style – so make the most of it.
Take your hobby on holiday
Why not combine your hobby with your holiday? If you are a passionate hiker, go on a hiking holiday with other singles in their 60s and 70s. If you love history and culture, a city trip with a sightseeing and cultural programme might be exactly what you are looking for. And if you have become a bit of a wine lover and wine connoisseur over the years, a wine tasting holiday with other solo travellers, who share your passion, will hit the spot.
Stay fit
Today, people in their 60s and 70s want to stay fit and healthy in order to enjoy their retirement to their fullest. Our life span is longer than it was for previous generations and with healthy nutrition and proper exercise, we can look forward to many more happy years and enjoy our greatest asset – time – to finally do what we always wanted to do. There is, of course, nothing wrong with lying in a deck chair by the pool enjoying exquisite hotel food before moving back to your sun lounger or the pool bar. But if you are bored with your weekly work-out or stroll through your familiar park to keep you fit, you could book a hiking holiday in the Alps or a singles skiing holiday to improve your fitness, have fun and meet singles.
Get out of your comfort zone
We all get a little lazy sometimes and tend to move within the realms of our comfort zone. A group holiday for the over 60s is a great way to get you out there and overcome any fears you might have about meeting people, travelling or trying out new activities. You will be able to push the boundaries together with other solo travellers and try some new things, such as skiing or horse riding. You are never too old to try a new hobby or refresh some old skills!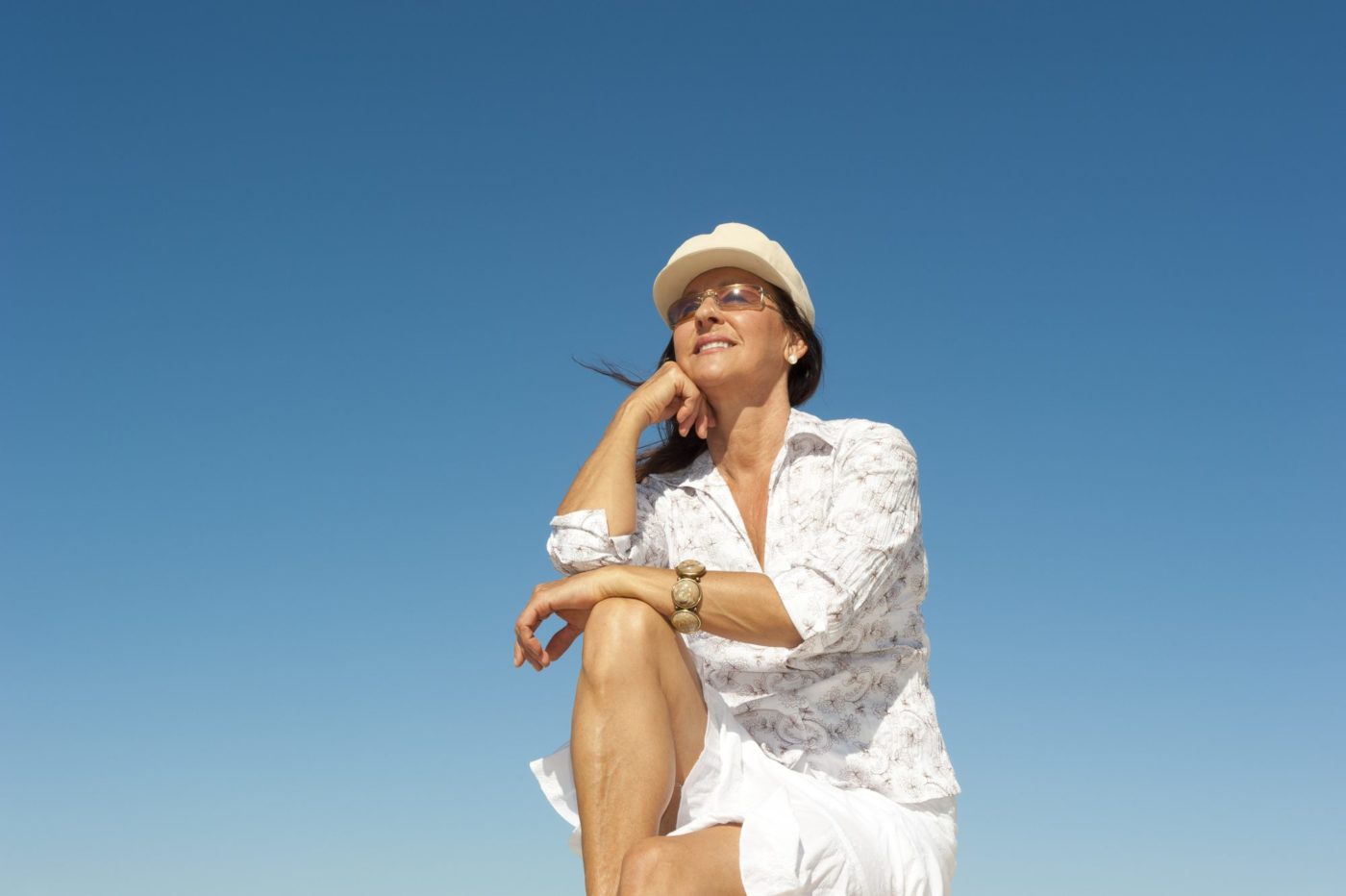 Going on a singles holiday for the over 60s means you get the best of all worlds: You choose where to travel and who to travel with, the type of holiday and the level of comfort. And if you choose to travel with us, you can rest assured that you will travel in like-minded company of other single parents and singles in their 50s, 60s, and 70s. We know what solo travellers over 60 expect from their holiday and we will not disappoint you!
For more information about our solo holidays, go to out solo holidays or call us for an informal chat on 0333 370 3701 / email info@singleparentsonholiday.co.uk.