Our Solo Ski Holidays
4-star ski holidays for single travellers in their 40s, 50s, 60, and 70s:
Powder snow and perfectly prepared runs virtually to yourself, lunch in a charming Alpine hut with spectacular views, an après-ski drink on the way to your cosy 4-star hotel – this and more is what you can expect when you join one of our ski holidays for single travellers. Whether you are a pro on the slopes or a total novice – our group ski holidays for singles over 40 will cater for your needs and make you instantly feel at ease. Top ski resorts, like-minded company, excellent accommodation and a friendly first-class service are just some of the reasons, why you should book your next singles ski holiday with Single Parents on Holiday:
Which solo ski holidays do you offer in 2023/2024?
Get on the slopes before anyone else and begin the new ski season with a singles ski trip 2023 at Austria's only year-round glacier in Hintertux. We are staying at a fabulous 4-star hotel near the cable car station. Relax and recharge your batteries at the huge spa, pool, fitness room, and squash court. Accommodation is offered on "Half-Board Plus" with breakfast buffet, après-ski snack, and 5-course dinner at the hotel's first-class restaurant.
This is our 8th time in Obertauern and our second singles ski holiday at this fabulous ski in/ski out resort. Our superior 4 star hotel boasts an indoor pool, brand new adult only rooftop pool and mountain spa and an all-day dining experience starting with a lavish breakfast buffet, followed by a lunch buffet, après ski snack, and deluxe 5-course gourmet dinner in the evening.
This 7 -day ski break is one of the highlights of the 2023/24 ski season for us. One of the best ski resorts in the world, Kitzbühel never ceases to impress with its state-of-the-art cable cars and chair lifts, reliable snow conditions, and beautiful mountain huts. For this group ski holiday our solo will stay at an excellent 4-star hotel 5 minutes from Kirchberg cable car station, the main entry to the vast Kitzbühel ski region. Your half board accommodation includes spacious double rooms for single occupancy with breakfast buffet, and 5-course dinner.
This solo ski holiday is a new destination in our ski programme. Zürs am Arlberg is the ideal base to access the largest connected ski region in Austria "Ski Arlberg" and one of the best ski resorts in the world. Our 4-star boutique hotel is located directly opposite the lift, so you can enjoy a snow safe ski in/ski out experience at Easter in one of the most exclusive ski resorts in the world. Accommodation is offered on half-board basis with breakfast buffet, après-ski snack, and 6-course dinner.
Why book a solo ski holiday with Single Parents on Holiday?
First class service with your own tour leader:
If you book with us, you will be looked after from the minute you arrive at your holiday destination. Our solo ski holidays are accompanied by an experienced tour leader/host who will organise your airport transfers and welcome you at the hotel. Your host will stay with the group for the duration of the ski holiday and organise tables for dinners, equipment hire, lift passes, ski lessons and other activities, such as tobogganing, ice curling and ice skating. Most importantly, your tour leader will ski with the intermediate to advanced solo skiers in our group acting as a ski guide and to ensure everyone has company on the slopes. Naturally, he or she is a competent skier your age, knows the ski region and speaks the local language.
4-star ski hotels with excellent facilities:
To provide you with as much comfort as possible after a day out on the slopes, we only choose 4-star hotels for our solo ski holidays, with a pool and spa to help you unwind after a day on the slopes. Your half board includes breakfast and a delicious 4-course dinner after which you can relax at the hotel bar with the other solo skiers, or head into town for some relaxed après-ski. For your convenience, our 4-star hotels are either directly on the piste or a short walking distance or brief shuttle ride away.
Company of other solo skiers:
Skiing is a social sport! And a ski holiday with other solo skiers in their 40s, 50s, 60s, and 70s is a great opportunity to make new friends, who you already share a hobby with. We will head off to the slopes together in the mornings, ski together or sub group if there are different levels of ability in the group and meet again for lunch at one of the charming mountain huts. After spending the afternoon skiing together some of our singles like to unwind with an après-ski drink, whilst others might head to the hotel for a sauna or a massage before meeting up again for a 4-course dinner and after dinner drinks.
Who can I expect to travel with?
Many of our solo skiers are professionals in their 40s, 50s, and 60s, whilst some are in their 70s and giving the "youngsters" in the group a run for their money on the slopes! Others again used to come on our single parent holidays when their kids were younger. With a lack of holiday companies catering for skiers in that age bracket, Single Parents on Holiday started offering ski holidays for single travellers with grown up kids: Whether you have been on your own for a long time or recently become bereaved, separated or divorced, are single or a single parent, or have indeed a partner who cannot or won't ski, our singles ski vacations are for you. What counts is that you have a hobby in common and company on and off the piste.
Do I need to be fit to ski or snowboard?
The fitter you are, the more you will enjoy your group ski holiday. But don't worry, it is never too late to get fit for the slopes, regardless of age. Specific skiing and snowboarding exercises will help to strengthen your core and thigh muscles. Start exercising as soon as possible, but if possible, no later than a few weeks before your ski trip. If you manage to exercise two to three times a week in the run up to your solo ski holiday, then you are doing well. Just remember that even if you are generally fit, you will benefit from ski exercises as they target specific muscle groups that do not get much usage otherwise. Additionally, any cardiovascular exercise such as cycling, running or even a brisk walk will help to improve your overall fitness level for your singles ski trips.
Why do you offer ski holidays in Austria?
Ski resorts in Austria now count amongst the best in the world. According to skiresort.info, the world's largest ski resort test portal, the world's top ranking ski resorts in 2022/23 are in Austria, with altogether 13 resorts ranking in the top 20. From our experience, ski resorts in Austria are far superior to Eastern Europe and Scandinavia and much better value than ski resorts in France or Italy,  where standards vary, and facilities are often more dated. The standard of accommodation in Austria is simply superb, lifts systems modern, mountain huts to die for, and ski schools highly professional. Winter sports resorts here also work hard on protecting the environment and becoming sustainable. From the charming Alpine villages to the vibrant party towns, we love Austria and all Austria is famous for!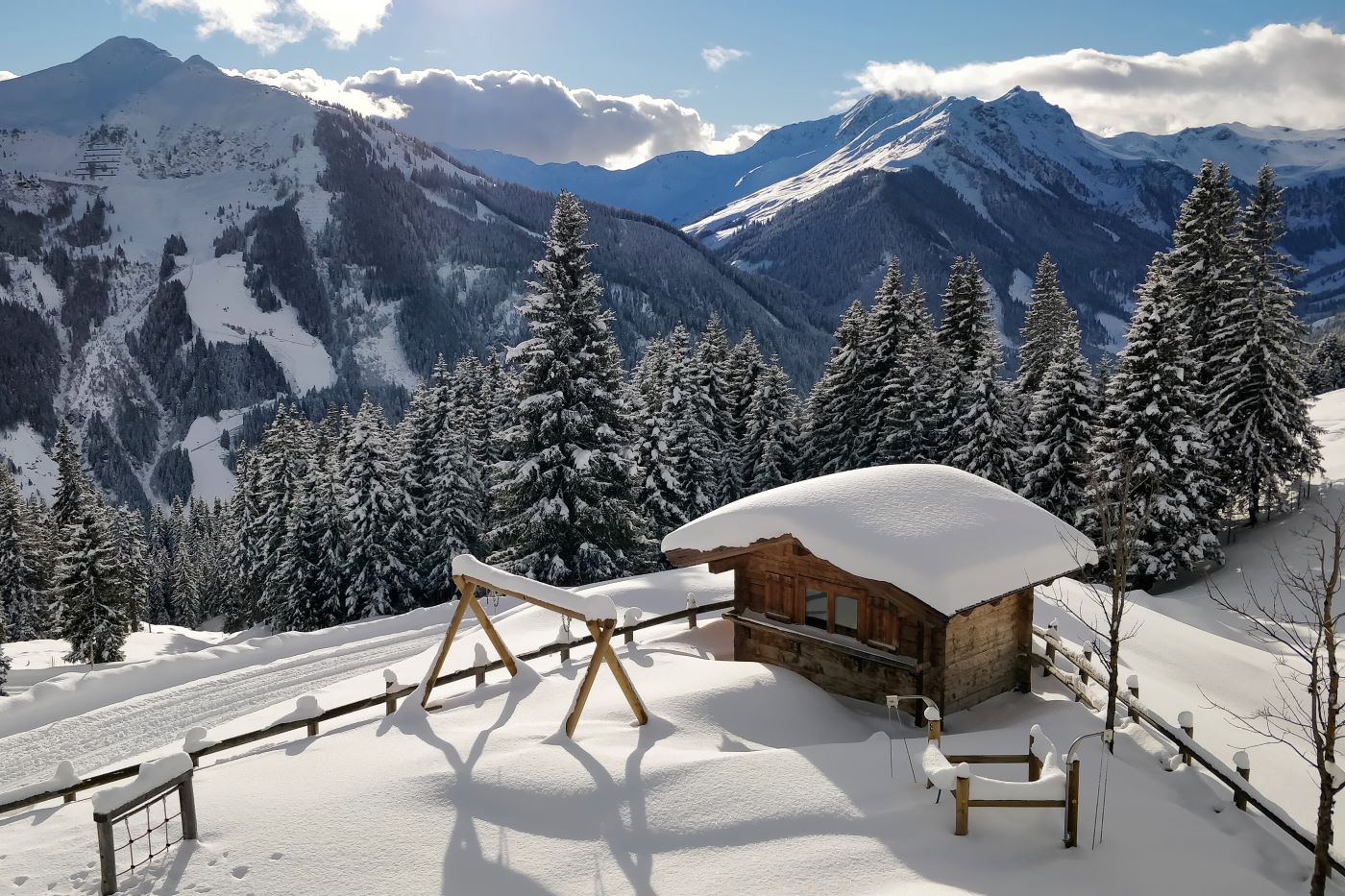 What if I am a beginner skier or snowboarder?
You can start skiing (and snowboarding!) at any age. Some of our solo skiers only try skiing in their 50s and 60s whilst others might be going back to skiing after a long break. The ski/snowboard schools we cooperate with on our solo ski holidays offer beginner classes for adults and you will, no doubt, find other beginner skiers your age there.
Your ski host will help you book your lessons and help you get settled. The ski schools we use on your solo ski vacations only employ experienced and qualified ski instructors, and most of our solo skiers can master any blue and some red runs by the end of their first ski group holiday. So, there is no need to be nervous, pretty much anyone can learn how to ski at any age, providing they don't have specific injuries preventing them from skiing!
What if I am an advanced skier?
Our singles ski holidays are perfect for pros on the slopes. We always have good intermediate and advanced skiers in our groups, so you will never lack company on the piste if you join our singles ski holidays. Naturally, we only pick top ski resorts with a wide variety of runs to keep our advanced skiers challenged with a diverse terrain for all mountain skiing.
What do I need to pack for a solo ski holiday?
As you can imagine, going on a ski holiday requires a little bit of preparation. This is why we have created a list of things to pack for your ski holiday for you. If you are unsure what you need to buy for your first solo ski vacation or have any other questions,  please feel free to contact us any time before your ski trip.
What if I want to take my children on a ski holiday?
We have offered single with kids ski holidays since 2007. Our ski holidays for single parent families take place in the school holidays, i.e. in the February half-term and the two Easter weeks. Our family ski holidays are great fun, allowing you to enjoy the company of like-minded parents while the children make friends quickly in the group. Like our solo ski holidays, our single parent ski holidays are group holidays hosted by one or two members of our team who will be there to help at all times. Check out our single parent ski holidays in Austria:
We will stay at a 4-star family hotel with excellent family facilities, including spacious double rooms and junior suites, large indoor pool, spa and staffed kids room until 10 pm. Our hotel is only 5 minutes away from the lifts  and we will take a private shuttle to the slopes each morning.
Our superior 4-star ski in/ski out hotel is directly on the slopes at 1,750 m and boasts a family pool, large spa, adult only rooftop pool and spa, staffed kids' room, indoor forest playground, teen lounge, ski storage and more.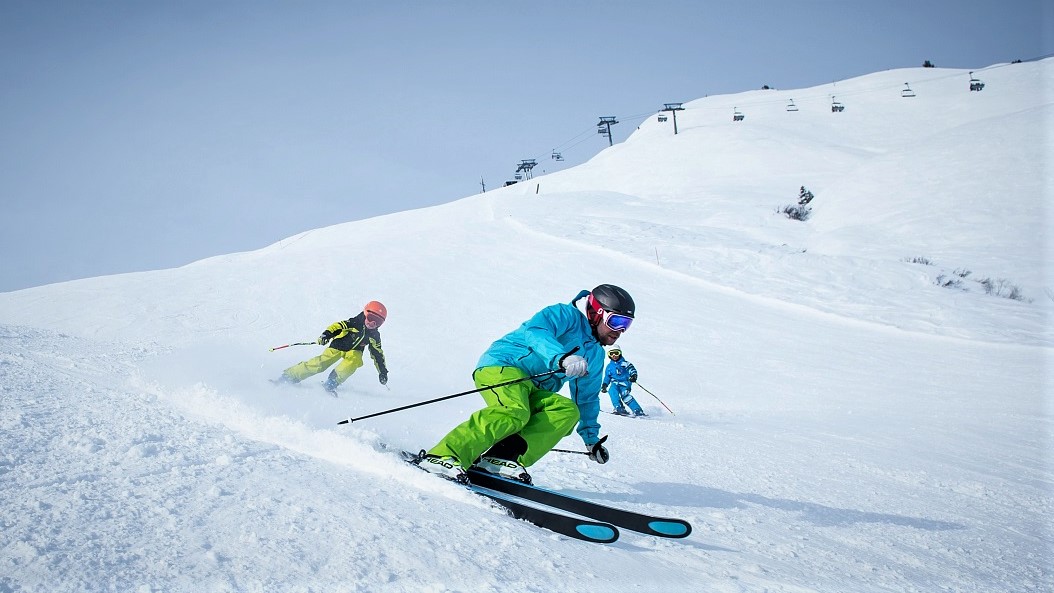 Travelling on your own can be a little lonely at the best of times, but would you go on a ski holiday on your own? Going on a ski holiday by yourself is not something many solo travellers in their 50s, 60s, or 70s would consider. Skiing is a social sport but that aspect aside, solo travellers should also consider their safety. At Single Parents on Holiday, we understand that skiing on your own is not much fun and this is the reason we offer ski group holidays for singles and anyone who lacks a travel buddy on the slopes!