Get into the festive spirit this holiday season with these fun family activities:
With everyone's favourite holiday season fast approaching, are you starting to crave those festive activities all families love to do during the Christmas period? Or do you find the thought of Christmas daunting because it is the first time you will spend this time of year as a single parent family?
It's only natural to feel a few twinges of anxiety during the festive season when all you can think about is how to survive Christmas as a single parent. But any change can be turned into a positive, so focus your energy on making this a special time for yourself and your kids by embracing change and establishing your own, new family traditions – and they don't all have to cost much. To get you started, here are some ideas that your kids will love and that will spread a little extra magic in your family home in the run up to Christmas:
Snuggle up and watch a festive film together
As those cold evenings roll in, all you might want to do is stay indoors, and keep warm. With this comes the perfect activity to pass the time in the cold December evenings. Why not snuggle up on the sofa together, get comfy, and stick on a classic family Christmas movie to get you all into a festive mood? Disney has made some truly magical movies that both you and the kids will enjoy equally. Relax, cuddle up, laugh, cry, and go on a journey together. So, go on, start the holiday season with a festive movie night. It doesn't have to cost anything and is an easy way to get everyone into the Christmas spirit. Naturally, no movie night with kids is complete without pizza, popcorn, and a box of Lindt chocolates.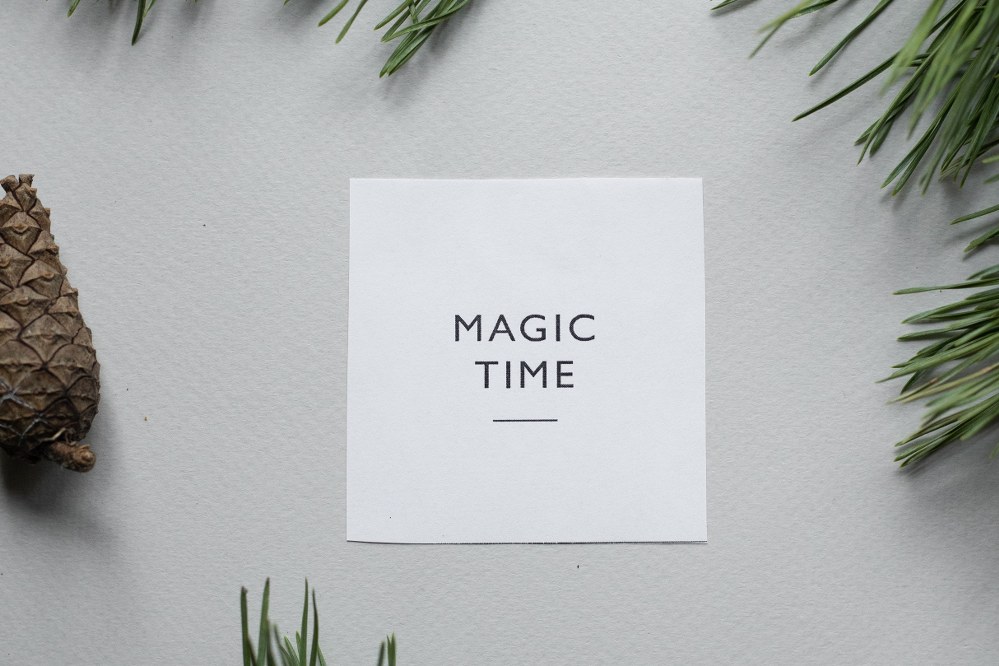 Adopt an elf on the shelf
Back in 2005 a Scandinavian mum and daughter team wrote a book about their elf on the shelf family tradition. This magical tradition has really gained momentum in the UK over the last few years. If you haven't heard of it yet, the activity goes on for the whole month of December. The elf is sent from the North Pole to check if the kids have been 'naughty or nice'. At night it goes back to the North Pole to report to Santa and is back in a different position around the house the next day. The kids look for the elf in the morning to see what he or she got up to during the night. There is only one rule: Children are not allowed to touch the elf.
The elf might find itself in many funny places and predicaments – let your imagination go wild! This is a hilarious festive activity that younger kids will adore, and a family tradition often continued for years to come.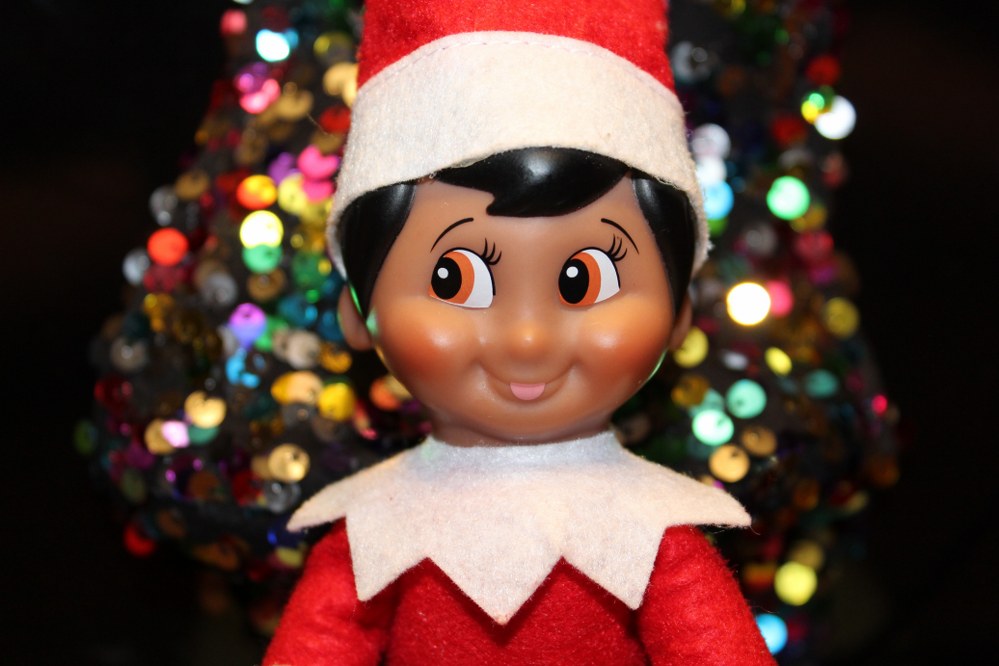 Visit a Christmas market with your kids
Visiting a Christmas Market is a truly magical experience for children and adults alike. Beautifully decorated stalls, the tantalising aroma of mulled wine and sweet cakes, twinkling fairy lights and festive Christmas music, horse carousels, and maybe even an ice-skating rink – all that and more will take the magic of Christmas to a whole new level.
From Winter Wonderland in Hyde Park to the Frankfurt Christmas market in Birmingham, there are plenty of Christmas markets in the UK, no matter where you live. It's a wonderful family afternoon or evening out that your children won't forget for a long time, and you don't have to spend a lot of money if you don't want to. Just soak up the atmosphere, as you sip a hot drink and eat sausages, and admire the pretty stalls and decorations. You could also buy a few Christmas presents or a little something for your family home that will remind you all of your special family day out.
Be sure to check beforehand what's on offer and pick the right Christmas market for your family. Whether you are thrill seekers, ice skaters, or dedicated foodies, there's sure to be a Christmas market for you in close travel distance where you can absorb the festive cheer.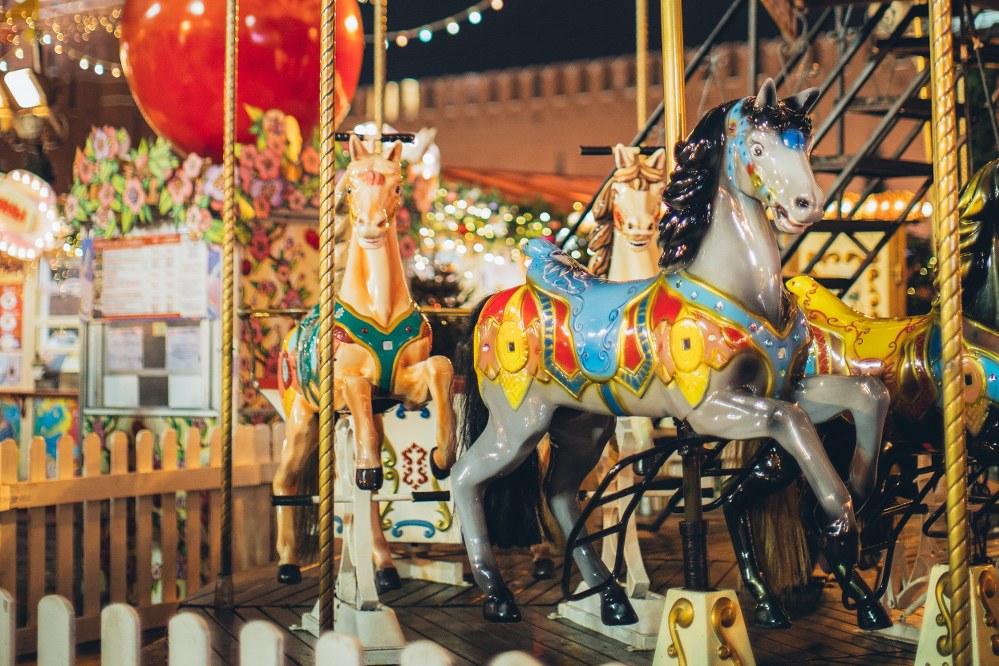 Have a family game night
If you have older children who might find the previous suggestions too mushy, why not turn up the heat with a competitive family game night? Nothing makes time fly by quite as much as an intense night of games with Christmas treats and some homemade (alcohol free) mulled wine. You could keep it classic with well-known card or board games, or you could buy the latest Game of the Year to make it that bit more special. Just beware, there are some excellent strategic games on the market, that will quickly have you all addicted!
Or why not embark on a murder mystery together? You could host your own murder mystery party either by having a real life version with your  children or by hosting a virtual party and including other family members or even some of your kids' mates. You could even put your older kids in charge of the whole organisation. They will love being in charge and choosing from some of the cool Christmas murder mystery game kits out there.
Why not add a twist and include a small prize for the overall winner to really ensure your kids bring their A game? Family games are a great way to spend quality time with your children and create some fun memories in the run up to Christmas.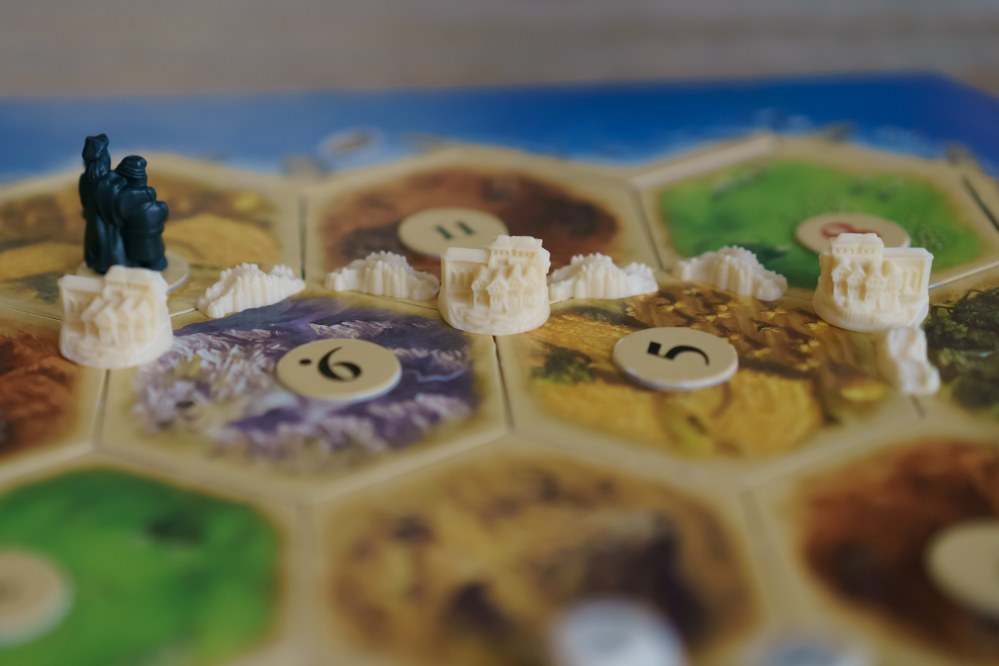 Making, baking, and decorating
If you have decided to change things around a little this Christmas, why not ask the kids to help you decorate the home for Christmas? DIY Christmas decorations can look beautiful and don't need to cost a thing. So why not get creative and spend an afternoon making your own Christmas decorations, advent calendar, or Christmas crackers? This is something both younger and older kids will thoroughly enjoy with more or less help from you depending on their age. It's a win-win: Not only will you get to spend much needed bonding time with your kids, but you will also save money. With several helpers, getting the house ready for Christmas will take a fraction of the time.
Decorating the tree together is a favourite Christmas activity in many families, but have you thought about baking the tree decorations with your kids? This could be a new family tradition and make a nice change: Just imagine your kids' excitement when they decorate the tree with their own Gingerbread men, stars, trees, and angels glazed with icing and sprinkled with hundreds and thousands. Candy canes and other sweets tied onto strings also look pretty if you don't fancy baking. If you want to surprise your little ones, you could also add personalised tree decorations? Imagine your kids' surprise when they see their names on the tree. They also make magical keepsakes – especially if it's your first Christmas as a single parent family or the first one in a new family home.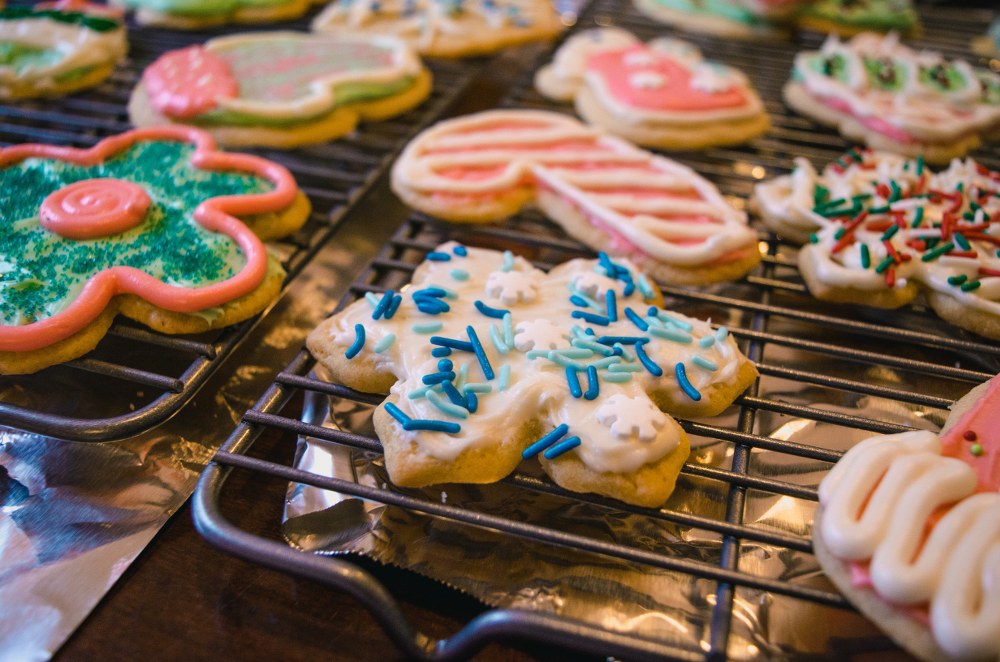 Christmas lights
Another free activity for young kids in the run up to Christmas would be a visit of the beautifully decorated houses in your neighbourhood. Chances are you don't go out much after dark in winter when you have young kids, so you might not have noticed the beautiful festive displays. If you don't want to drive or walk around aimlessly, check your local community pages, and plan your route. Every neighbourhood has at least one house that really pushes the boat out, with Santa and his reindeer on the roof, fairy lights everywhere, and countless fun and merry musical figurines in the front garden. These houses are really trying to spread the festive cheer and sometimes just ask for a small voluntary donation towards their electricity bill. Wrap the kids up warm and head out as the sun sets taking torches or a lantern along, just for a bit of extra magic.
Alternatively, you could take the kids to your local "Xmas Lights Switch On" event. Most villages and towns make it quite an event now with a little fun fair, a kiddie ride or two, some Christmassy arts and crafts stalls and of course some yummy Christmas treats and cakes for sale. For younger children even the smallest village lights switch on will feel rather magical.
To sum up…
I am sure you can think of lots more ways to make Christmas feel extra special this year. We understand that this time of year can make single parents feel anxious and lonely, especially when they have to share the kids over the festive period. So, make the time you have with your kids count and add a little extra magic with some fun family activities that you know both you and the kids will enjoy. Don't feel they have to be the stereotypical stuff other families do. You are your very own family unit, and you only have to compromise with the little people now. So, go on, make time for some family activities this Christmas that you will all truly enjoy.
Please note that this is a sponsored post.