How to prepare your family road trip through America.
The US offers is an amazing travel destination for families with kids of all ages: Fabulous beaches, ginormous theme parks, stunning natural wonders, camping in the wilderness and many other adventures – the choice is infinite. Best of all, when you travel with children, you will be welcomed with open arms. And not only the people are child-friendly: Most facilities are designed to accommodate families with kids. A trip to the States will undoubtedly be an unforgettable and rewarding experience for any family, including our single parents and their children.
If you are thinking about travelling from the UK to the United States with kids, read on and find out everything you need to know to make your trip to America stress-free and memorable:
Getting there
Many parents are reluctant to travel further than a couple of hours in the air, whilst others are more adventurous, and happy to take even an infant on a long haul-flight. If you are the relaxed type of parent, then crossing the Atlantic should be a piece of cake. Boarding a direct flight from the UK to the east coast takes around 8 give or take, in fact, flights from London to New York only takes 7.
Choose a family-friendly airline to ensure hassle-free boarding and a comfortable flight for you and your children. Seat comfort, kids' meals and kids' entertainment can make a big difference to your family's stress-levels. British Airways and Virgin Atlantic scored joint second place in a comparison of the world's most family-friendly airlines by Play Like Mum. American Airlines also made it into the top 10 offering the same conveniences but losing on seat comfort. Whichever airline you choose, to survive a long-haul flight with kids it helps to bring your own in-flight entertainment: colouring books, travel games, gadgets, a new toy or a bag of surprises and snacks or treats, can all help to keep the kids busy during your flight to the US.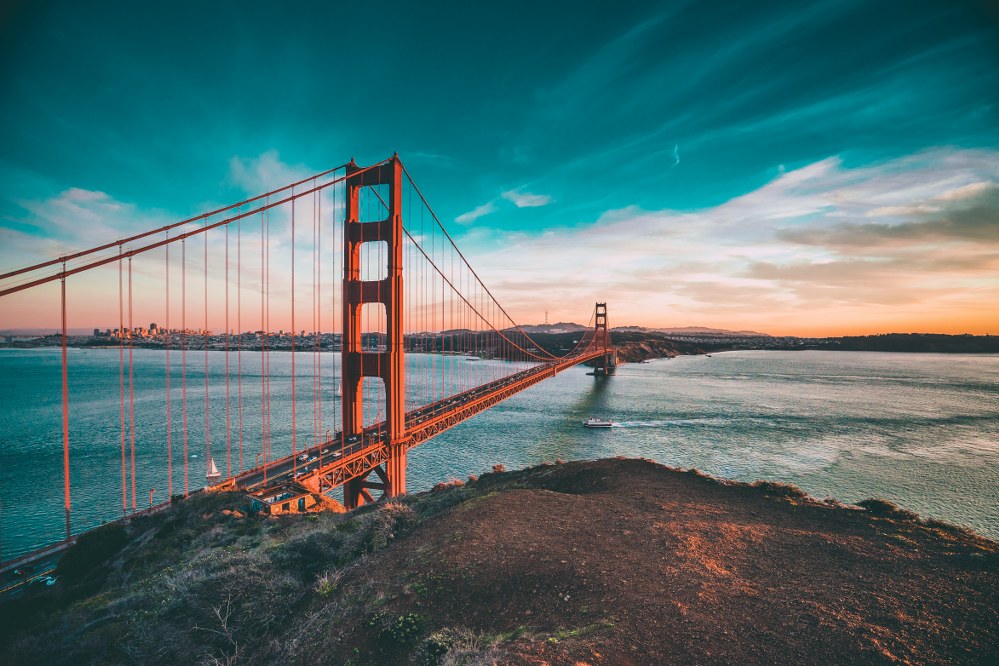 Obtaining your travel permit via ESTA
If you are a UK or Irish citizen, you must obtain approval via the Electronic System for Travel Authorization (ESTA) for yourself and all other family members prior to travelling to America. An ESTA is a travel permit and not an American visa. A visa is no longer required for travelling to the US if you are citizens of the Visa Waiver Program countries. You will need to apply online and CHECK ESTA for your application approval. Technically, this application should be made no later than 72 hours before travelling, but it is recommended you apply at least two weeks prior to your journey. The ESTA application costs between 14 and 90 US Dollars.
Passports for every family member
First things first: Check that every family member's passport is still valid and not due to expire during your family holiday in the US. Do this as soon as possible either before or after you have booked your trip to the States, to give yourself time to apply for new passports if necessary. You wouldn't be the first family missing their plane due to an expired child passport.
Your passports also serve as identification documents, and you will need to be keep them with you at all times in accordance with US Federal Law.
The best places to go to with kids
With 52 states and countless famous landmarks to visit, it is a huge task trying to decide where to take the kids, especially if you only have a few weeks at the most to explore this huge country. If your kids are younger, you might favour a combination of Orlando and Florida so you can include Disneyland in the itinerary. For animal and nature lovers Yosemite National Park must be top of the list with wildlife, waterfalls, cliffs and valleys. If you are on holiday with teenagers, they might prefer the idea of visiting famous cities, such as Washington DC or New York for shopping and sightseeing. Music lovers will adore New Orleans and Graceland. The list of places to go is endless. Once you have decided on a region or rough itinerary, you could get the kids involved in the planning by giving them each a task to research a chosen destination and/or sight.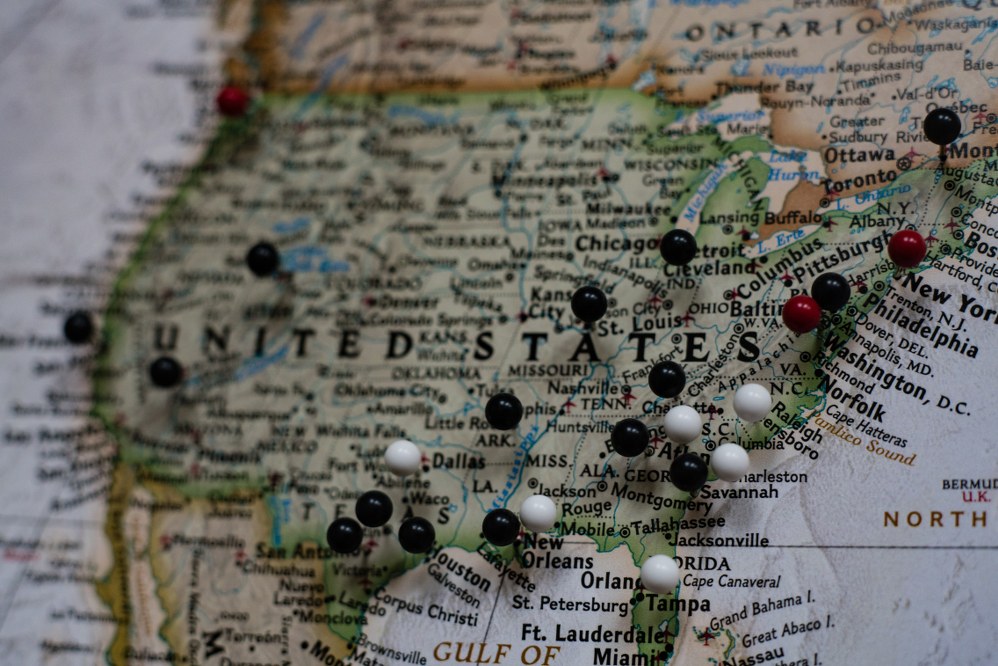 Prepare a realistic family-friendly itinerary
As mentioned before, it is impossible to see everything in a few weeks. You will need to make choices, check the travel distance between sights and then decide how you will get from A to B to C. Be realistic about how much you can cram into one day or one week. When you have kids, going places takes longer and breaks have to be factored in. Travelling at night might or might not be feasible depending on how many adults are travelling in your party and your kids' needs. So, when you plan your itinerary, allow for extra time and add some sights that are not must-dos so that you can leave those out if need be, in favour of the places you absolutely want to see.
Most importantly, don't expect this to be a relaxing family holiday, see it as an adventure! There will be a lot of travel involved, so you will need to hire a car or caravan and hit the road, even if you just want to see a small part of this amazing country. You could also consider domestic flights if you want to see two or three parts of the United States that are a good distance apart. If you and your family are realistic about journey times and what you will be able to see in the time you have, then you will have an amazing, action-packed family holiday of a lifetime.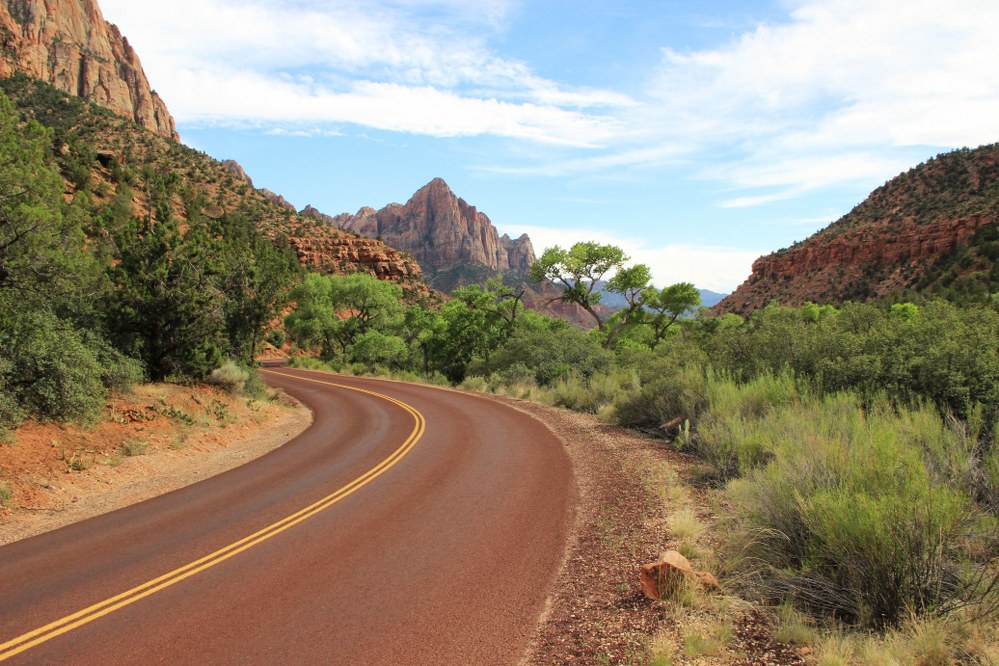 Where to stay with kids
Where to stay with your family will depend on where you want to go, how much travelling you are prepared to do and your chosen method of transport. You could fly-drive, take a coach tour or hire a camper van.
Hiring a camper van is a great way to explore and means you are transient, flexible and free to explore because you can stop anywhere you want. You will, of course, need to have the courage and skills to drive a camper van, and you will need to plan or at least know your campsites. Also beware that you will be limited for space, so if you have teens, who like their own space and take hours in the bathroom, a camper van may not be the recipe for a successful camping holiday with kids.
If you prefer to rent a car on arrival in the States, your will need to think about where the family is going to sleep. Your options will probably be dictated largely by budget as there is no shortage of vacation rentals, historic guest houses, luxurious inns, B&Bs or apartments. To help you find places to stay along the way before or even whilst on the road, you can try a website such as HotelRoutePlanner.com or AirBnB complete with a professional home cleaner if you need it. You can book on the go or just try your luck at motels and hotels in advance, but if you travel with children and don't want to risk accommodation being booked up, then it's better to pre-book. Popular places like Yosemite and the Grand Canyon, in particular, get booked up quickly, and places naturally have less availability at weekends, so just bear that in mind.
You could equally book a week in a hotel and take day trips from there, then spend another week or two travelling further afield staying in guesthouses overnight. That way, you get to relax a little more and still get the sense of adventure that comes with a road trip with the kids.
Whichever method of transport you decide on, it may be wise to get AAA membership for your road trip around the US, so you can benefit from emergency roadside assistance, save on your overnight stays and get favourable cancellation policies.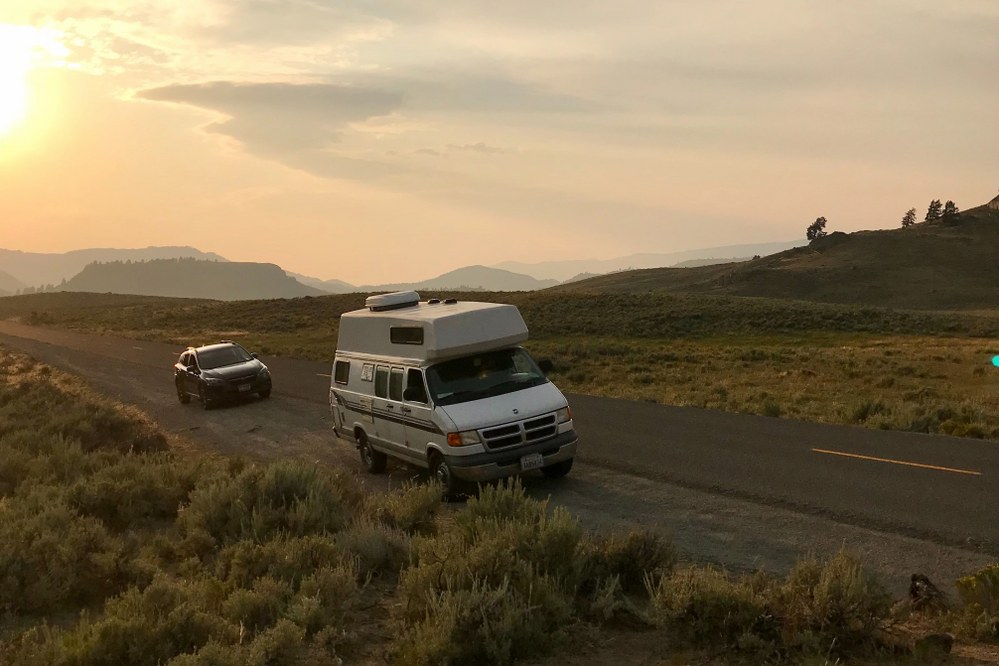 Do your research
It goes without saying that you should travel prepared if you have kids in tow. Just a few small tips on the side:
Weather
If you travel by car or caravan, you will be limited for space so check the weather in the states you are visiting and pack accordingly. The United States is home to several different climates; there are deserts here, too! Although the majority of US states experience a continental climate with hot summers and cold winters, there are exceptions: Florida mostly enjoys an almost tropical climate, whilst the north west of the US tends to be cool and damp and the Gulf of Mexico is mild in winter and humid in the summer – to name but a few.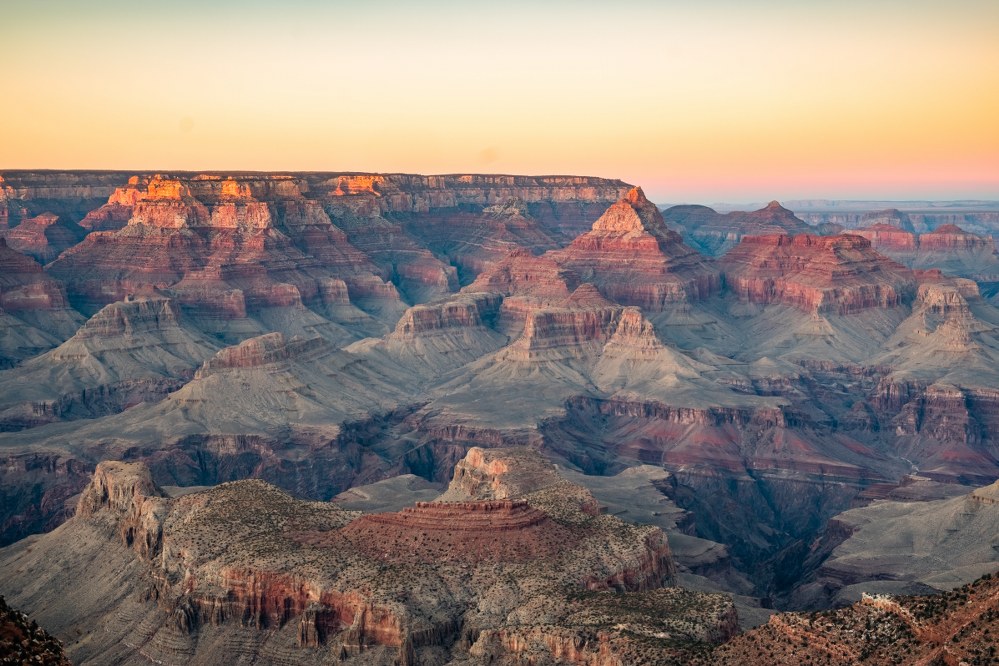 Time zones and jet lag
Don't forget that the time difference between the UK and the US will likely lead to jet lag for both parents and children which can seriously thwart a holiday. With a bit of planning, you should be able to adjust your family's body clocks and help minimise jet lag with kids. Choosing a flight time that gets you into the right rhythm straight away, will help, too.
You have probably checked the time difference between your departure and arrival destination which can be anything between 5 and 8 hours (or 4 and 7 during summertime), but did you know that you might be travelling across different time zones within the US? The United States has several different time zones – leaving Alaska, Hawaii and US dependencies further afield out of the equation, there are 4 standard times in the contiguous US. The maximum time difference between them is three hours.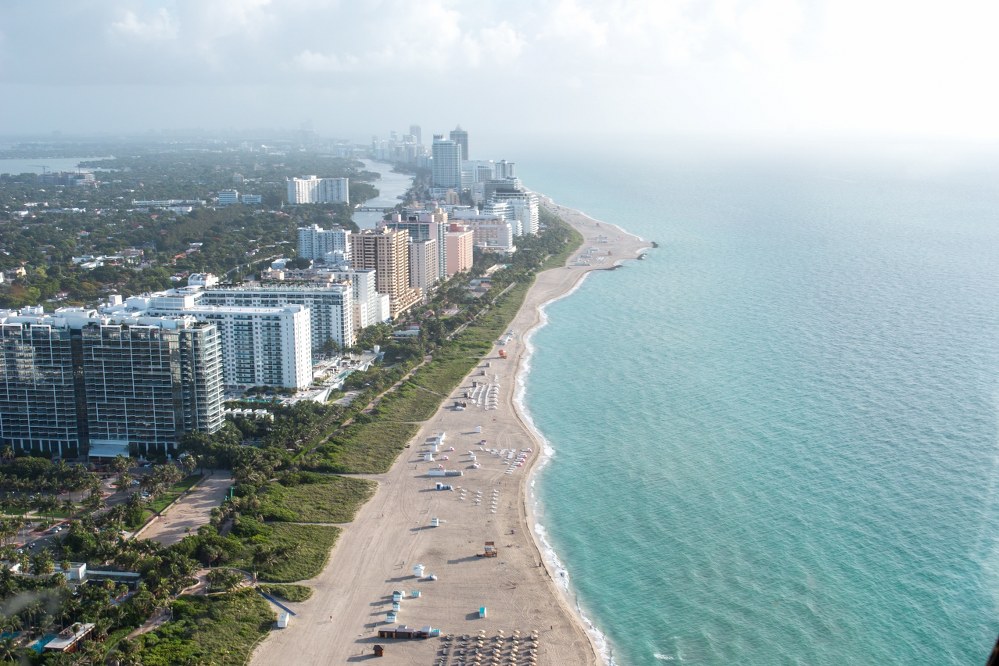 Currency
Choose your payment method wisely as there may be hidden costs that can inflate the price of your car rental, accommodation, shopping, etc.  It is always wise to take a small amount of US Dollars in cash for the small purchases, such as ice creams and entry fees. If you want a good exchange rate, compare holiday money rates online or use one of the small bureaux that you find in many places in London – they also give a good exchange rate. Airports and hotels usually give you the worst exchange rate.
Using debit or credit cards for larger purchases whilst travelling America is convenient and offers financial protection if you spend in excess of £100. Their biggest downside are the hidden charges, which can add 5% or more to the price. Also beware that cards are not accepted everywhere abroad and that you might lose track of your spending.
Prepaid cards are an equally safe and convenient payment method in the United States, and because you can have a card issued in US Dollars, there are no hidden fees. Just remember that if you use the card to pay for a deposit in any chosen accommodation during your travels, those funds will be blocked.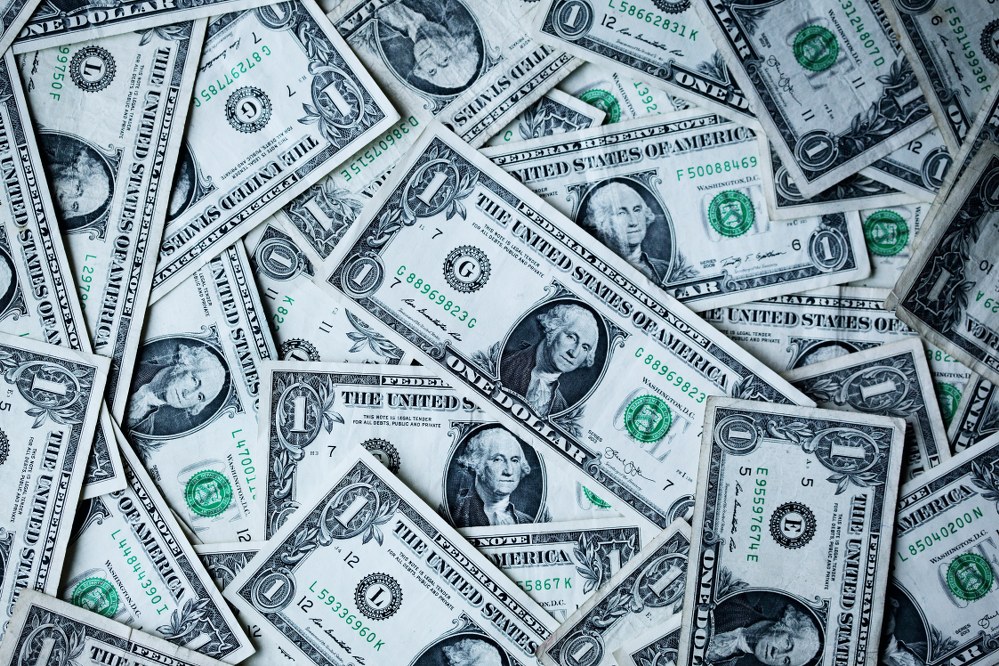 Travelling to the US with kids, is a fantastic adventure for the whole family. Once you have dealt with the essentials, such as flights, ESTA and travel insurance, the fun begins. Choosing places to go and planning is fun and exciting for the whole family and will go a long way to making your family holiday in the US a success. Create a map, involve the kids and start teaching your kids about the world! If you are hooked, why not try an app to save for your holiday ?