The summer holidays are upon us, which means it is time to escape the drudgery of daily life and head on a family holiday. Naturally, with the cost of living rising rapidly, holidays can be difficult to afford for single parents living on one income. However, by making some adjustments to your lifestyle and saving smartly throughout the year, many single parents can afford to save up for a holiday in the UK or abroad. And with so many options for every budget, you will undoubtedly find one for you: From staycations and road trips in the UK to beach holidays and single parent ski holidays abroad.
In this article, we will explore the best destinations for a UK road trip. And if you are worried about fuel costs or the environment, we have a solution for you too. Here are our ideas for responsible and sustainable road trips in the UK:
How to travel responsibly by car
There are many ways of saving on your carbon footprint and expensive fuel when deciding to drive on holiday. To start with, it is a good idea to service your vehicle before you leave. The right tyre pressure and traction can make your car run more efficiently. You will also save on fuel if you drive smoothly, i.e., at a steady pace braking less and avoiding high speeds. Keep the air conditioning down, or if you have it running, ensure the windows are closed or you will literally be throwing money out of the window. If you have a lot of luggage or, even worse, a roof rack, this will also add to energy consumption due to weight and poor aerodynamics, so don't take too many unnecessary items and take the roof rack off if you do not need it.
Another way you can travel responsibly and reduce the cost of your holiday is by driving an electric car, which will practically scrap the fuel expenses and the carbon footprint. With this in mind, we have compiled a series of exciting British road trips for our single parents with some tips for electric car owners.
The carbon friendly solution: fully electric cars
If you are worried about the environment and keen to reduce your carbon footprint when travelling, getting rid of your old petrol or diesel-fuelled banger and purchasing a fully electric vehicle (EV) is the way to go. This will not only be the most sustainable form of travelling the country, but also save you a lot of money throughout the rest of the year. With electric cars being relatively new on the market, there are few second-hand cars on sale, and you may find that purchasing a new fully electric car is simply outside your budget. A great alternative to buying right out is hiring an electric vehicle for your road trip, or even better, leasing one through a company such as ElectriX.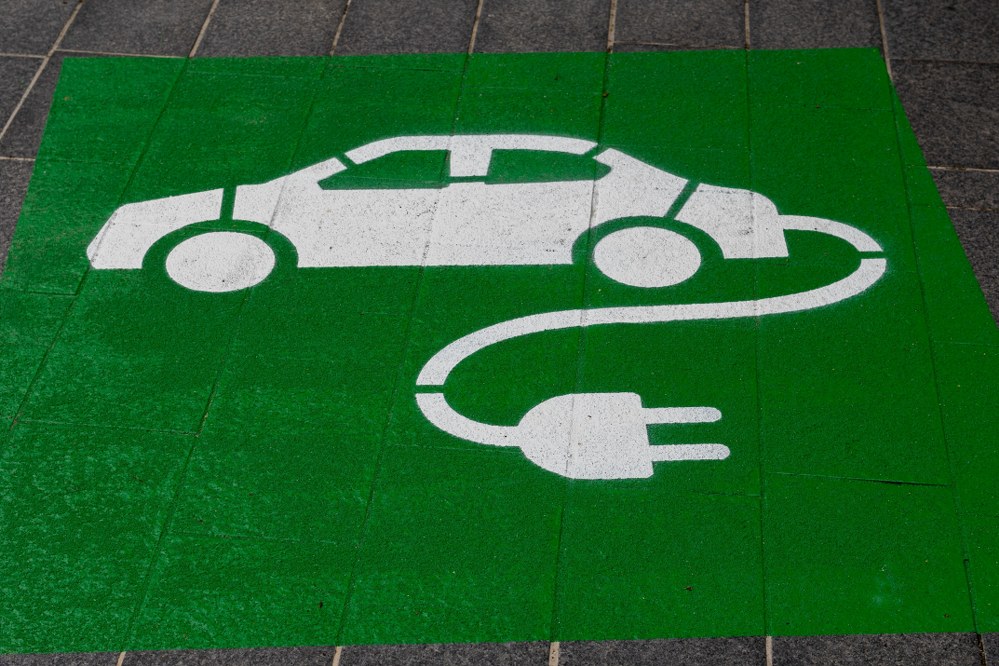 Charging your electric car
Electric vehicles (EVs) usually have two charging options: Standard charging via an electric socket in your home or your rental properties or charging stations at your local supermarket, town centre, or service station (often signposted as Pod Points) and rapid charging at a special charging station. The main difference is the amount of time it takes to charge your vehicle. Whilst this also depends on battery size and the speed of the charging point, you could say that a typical electric car battery takes some 8 hours to charge from empty to full if a standard household socket is used, so this is best done overnight when electricity is at its cheapest and you don't need to hang around waiting. If you don't have an electric socket in your garage, you could install a Hypervolt smart charger.
Rapid charging on the other hand can give you a full charge (and several hundred miles) in around 40 minutes. Public fast charging stations are becoming more and more common, and the satnav of your electric vehicle will show you stations throughout your journey. GeniePoint, Osprey and EV Power charging stations are usually rapid charge stations and so are Tesla Supercharger stations, but you can only use the latter if you drive a Tesla vehicle. Tesla destination station on the other hand, which are not rapid charging, can be used by other EV's as well if you have an adapter.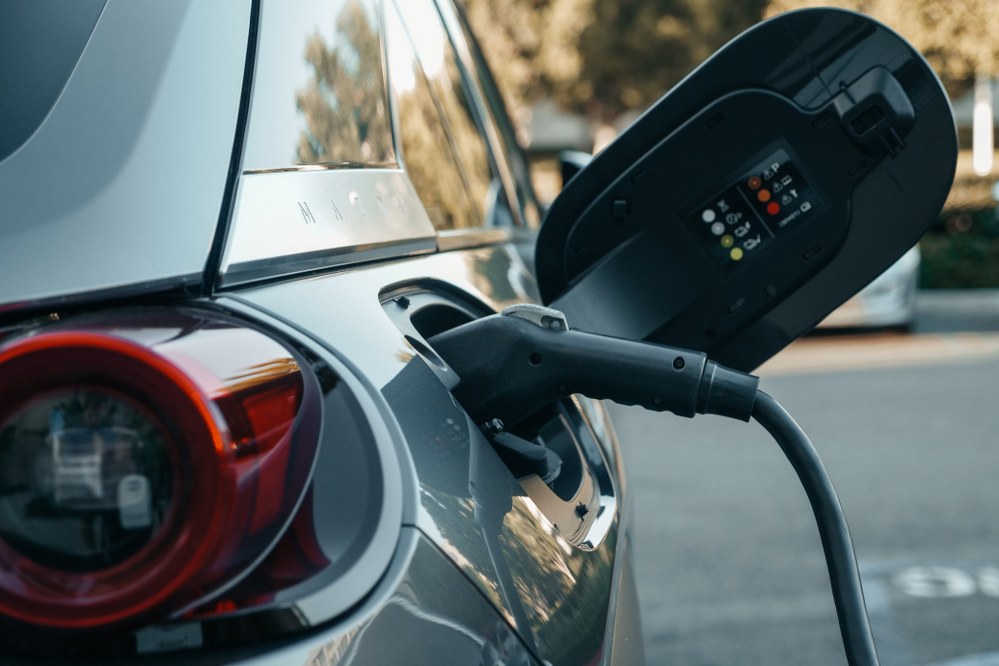 Road trip ideas in the UK
The Cotswolds
The Cotswolds is renowned for its stunning hills, and peaceful villages with its medieval honey-coloured cottages – the perfect place to relax with your kids. There are plenty of family friendly hotels and activities that will be of interest to both adults and children giving everyone a break from their hectic digital world.
You can travel the Cotswolds doing a full circular road trip starting in Bibury, passing through Upper Slaughter, Stow-on-the-Wold, Chipping Campden, Winchcombe, and Stroud before doing a full circle to Cirencester. You will pass plenty of charging stations in Burford, Bibury, Chipping Campden, Cheltenham, and Cirencester. Many hotels, such as The Bear in Rodborough near Stroud, with its quaint rooms and lovely garden, offer a charging point for their guests, so choose your accommodation wisely.
Yorkshire Dales
Yorkshire is a beautiful county and is home to the Yorkshire Dales, which are strewn with waterfalls, abbey ruins, quaint villages, and picturesque scenery. If you are a Harry Potter fan, you need to make sure that Malham makes your destination list, as scenes from the Deathly Hallows Part 1 were filmed there. While you are there, you can explore the cove and learn about the rock formations inside the walkable cave. Then, you can travel on to Hawes and Ripon to explore the historical cathedral. When you get to Ripon, you can take it easy and treat your EV to some much-needed juice, which will see you through another day of exploration. Overall, you will find plenty of charging stations from a Tesla Destination charger near Kettlesing to a variety of standard and rapid charging stations dotted around the southern part of the Yorkshire Dales.
Jurassic Coast
With a name like the Jurassic Coast, you already know it is going to be a journey to remember. The 95-mile stretch of coast between Swanage and Exmouth is easily one of the most picturesque in the UK. The Jurassic Coast's name comes from the types of rocks found along the route and is one of the most important landscapes when it comes to reptile fossils. You could travel the Jurassic coastline in a weeklong road trip, driving short stretches and stopping at beautiful beaches and picture-postcard villages along the way. It's a fantastic road trip destination and a great way to spend a family holiday in the South West of England. There are countless charging stations along the route.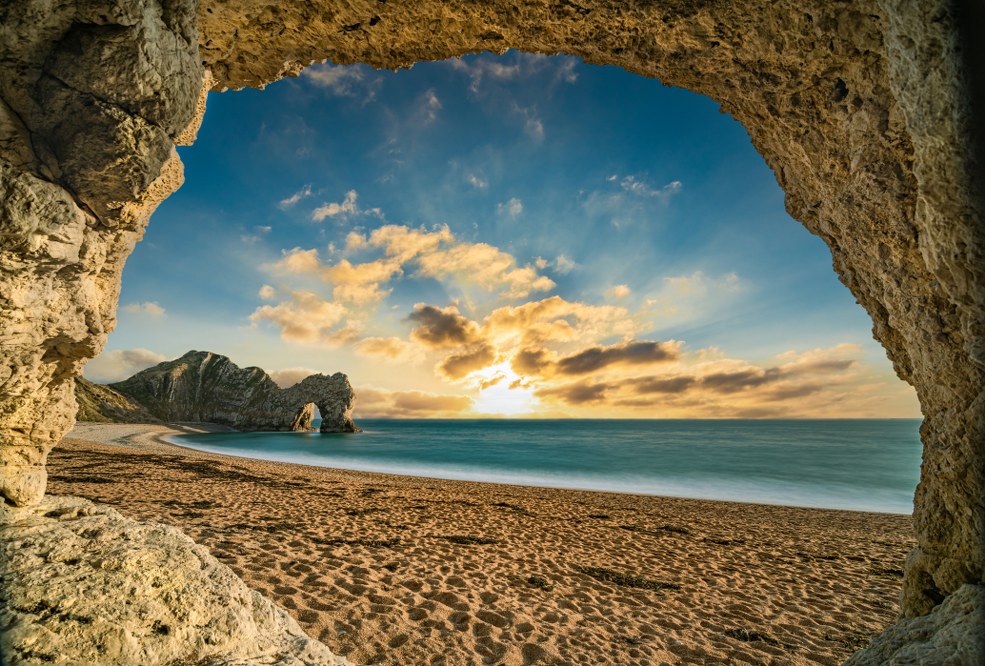 Norfolk Coast
Norfolk lies to the East of England and is known as being home to a healthy ecosystem including interesting wildlife and stunning beaches. Norfolk's coastline is just under ninety miles long, but forty-five miles of that are beaches – and quite stunning wide and sandy ones too: just take Cromer, East and West Runton (sand and shingle), Mundesley, Sheringham and Sea Palling – all of which are blue flag beaches. The Norfolk coast is great for a weekend road trip and can be done in a weekend. You will find countless charging stations (Pods, Tesla destination, Genie Point, BP pulse, etc.) both along Norfolk's coast and further inland.
The Lake District
The Lake District is named just so because of the abundance of its lakes and tarns (small lakes). These and its rivers offer a natural habitat for diverse wildlife including many species of fish, such as vendace, schelly, charr, and crayfish. The Lake District's beautiful countryside boasts ancient woodlands, farmlands, lakes, and valleys. Due to the lack of public transport, having your own car is the best way to explore the national park. There are several road trips you could do: It will take max. 3 days to do the North Lakes, the South Lakes, or Lake Windermere and Coniston Loop. Alternatively, you could do the lot in a week stopping at Lake Windermere, Glenridding, Keswick, Scafell Pike, and Coniston Water. Although natural beauty is the Lake District's forte, you will also find delicious food and adequate accommodation throughout the region. Why not take the kids to visit the village of Kendal taking a tour of the factory complete with a sampling of Kendal mint cake? Then, when the car is calling out for energy, you can stay at Wasdale B&B to rest up – you can enjoy views of Scafell Pike from here. Other charging points can be found dotted around the lakes, including a Tesla destination chargers and Pod Point charging stations.
Snowdonia
Snowdonia is the place to be for EV car owners looking to discover North Wales with kids. Covering more than 2000 km², the national park encompasses lakes, forests, and stunning stretches of the coast – not to mention the highest mountain in Wales. If you want to take in different views of the peak, you should journey along the circular route through Bethesda, Capel Curig, and Beddgelert. You won't need to worry about running out of steam in Snowdonia National Park if you are staying at the Sygun Fawr Country House. Other charging points including Genie, InstaVolt, Tesla and Clenergy and Osprey can be found along the main roads around the national park.
North Coast 500
We could not finish our list of responsible single parent road trips without mentioning Scotland! The country's natural beauty and the famous Highlands boast stunning coastal scenery, white sandy beaches, quaint fishing villages, rugged mountain peaks, and countless hidden gems. Whilst many of the above routes can be done in a few days, the North Coast 500 is, as the name implies, a 512-mile trail. The route will take you from Inverness all the way to Easter Ross, Caithness, Sutherland, and Wester Ross. You could, of course shorten your road trip and cover just a stretch of the trail, and you will still experience breath-taking views and fun adventures. Beware that you will find far fewer, if any, rapid charging points north of Inverness at present, but thankfully the ChargePlace Scotland network and many accommodation owners provide charging points. Make sure you check that your B&B has the right charging socket for your vehicle. We stayed at the Old Drynie House B&B in the Kilmuir area, which provides EV charge points for guests.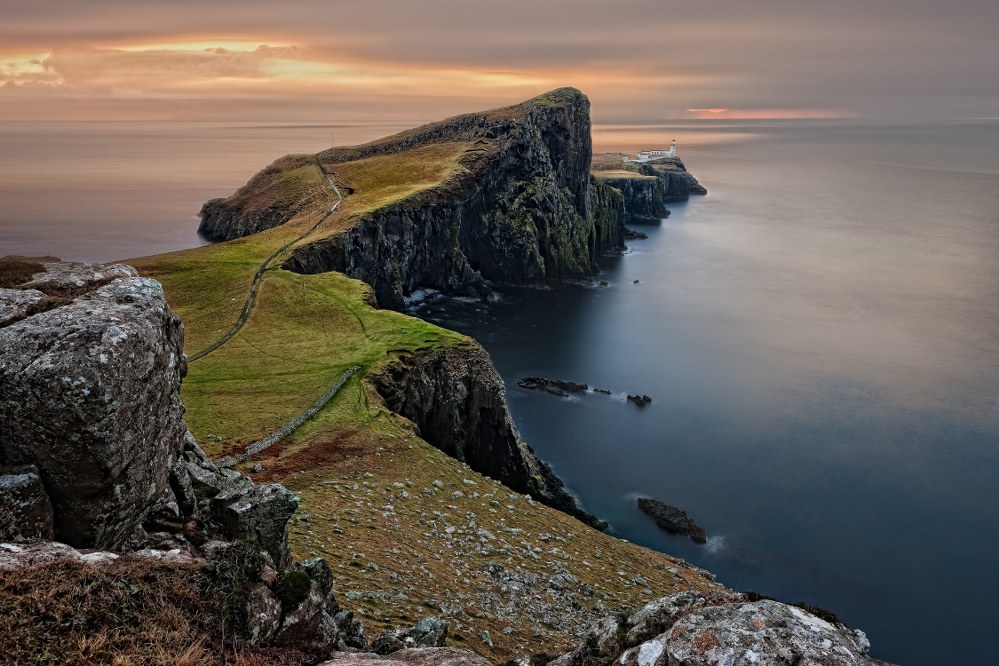 South-West Coastal 300
If historical castles and lower lands are more your style, you can explore the southern coast of Scotland, which is home to a 300-mile trail of natural beauty. When it comes to charging your vehicle, Scotland provides one of the best networks in the country, thanks to the ChargePlace Scotland network. Further, you will find many hotels along the route offering charging free of charge to guests.
You don't need to spend a fortune to have an amazing staycation this summer. There are plenty of fun destinations to visit in the UK, and there are numerous charging points to enable you to travel with a super low carbon footprint. Whether you already own an electric car complete with EV charging station in your home, or are considering getting an electric vehicle before your next holiday, remember that you are doing your bit for the environment. Not only that, but you will save money on your next family road trip (more and more charging stations are free) and for the rest of the year. With very little planning, you can go on a responsible single parent road trip with your kids without worrying much about finding the next charging station.
About the Author:
Single Parents on Holiday offer group holidays for single parent families in the UK and abroad, as well as solo holidays for single parent empty nesters, such as singles holidays for the over 50s.
If you enjoyed reading our post, why not subscribe to our Single Parent Travel blog or check out some of our other posts: