Travel Destinations to Visit with Kids if You Love Art
Art is food for the soul. Exposing children to art from a young age opens their minds, sparks their creativity, and gives them an appreciation for beauty and culture. As a parent, you have the special opportunity to inspire your child's inner artist. Visiting famous art destinations together creates magical memories and may even reveal hidden talents! Here are eight unforgettable art destinations to enjoy with your little ones that might inspire your next single parent holiday adventure.
1. The Louvre, Paris
No list of art destinations would be complete without the Louvre, without a doubt one of the top tourist attractions in France. This iconic museum displays over 380,000 priceless objects spanning millennia. From ancient Greek statues to Renaissance masterpieces, your child will marvel at human creativity through the ages. Don't miss the Mona Lisa's enigmatic smile and take a selfie with the headless Winged Victory. The Louvre's sheer size can feel overwhelming, so focus on your child's interests and take breaks. The museum also hosts interactive workshops perfect for budding artists.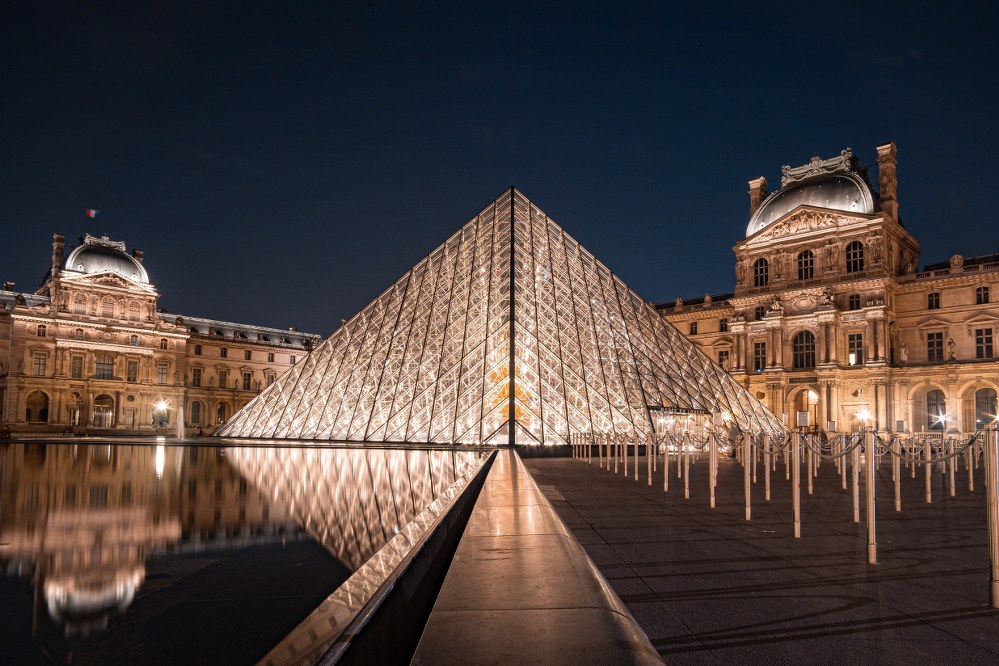 2. The Museum of Modern Art, New York
From sculpture and design to film and photography, the Museum of Modern Art (MoMA) revels in innovative contemporary art. The bright, airy galleries are perfect for little eyes. Children can touch some of the interactive exhibits too. MoMA offers free art workshops on weekends, plus other family programmes like story time. Don't forget to glimpse Warhol's pop art portraits, and ask your child "What is pop art?"
3. Musée d'Orsay, Paris
Housed in a former railway station, the Musée d'Orsay contains the world's largest collection of Impressionist and post-Impressionist art. Your child can see iconic works like Monet's dreamy Water Lilies and Van Gogh's Starry Night. The museum's intimate scale makes it less overwhelming for kids than the Louvre. The building's beautiful architecture and riverside views are part of the experience. Make a day of it by packing a picnic to enjoy outside by the Seine afterwards.
4. National Gallery, London
With over 2,300 masterpieces spanning the 13th to the 19th centuries, the National Gallery is one of the must-see attractions in the UK. Let your child discover new favourite artists among its collections of Renaissance, Baroque, and Romantic art. Interactive family trails make exploring fun for kids. The National Gallery also hosts free Sunday art workshops where children can try skills like sketching, printing, and sculpture. Reward your budding Matisse with a tasty treat from the gallery café afterwards.
5. Van Gogh Museum, Amsterdam
Immerse your child in the vivid world of Vincent Van Gogh at this intimate museum. With over 200 paintings and 500 drawings by the Dutch master, this is the world's largest Van Gogh collection. Stand face-to-face with instantly recognisable classics, such as The Starry Night and Sunflowers. Children receive a free museum treasure hunt to guide them through his genius. The museum also hosts fun hands-on workshops inspired by Van Gogh's techniques.
6. Uffizi Gallery, Florence
No trip to Florence would be complete without visiting the Uffizi, one of the oldest and most famous art museums in Europe. Located inside an old palace, your child can admire High Renaissance art while surrounded by frescoed ceilings and chandeliers. Meet larger-than-life masters like Michelangelo, da Vinci, and Botticelli. Over 5s can follow special trails that keep them engaged with fun activities. Stop for a delicious gelato when their little feet get tired!
7. ArtScience Museum, Singapore
This architectural marvel is shaped like a lotus flower, dazzling kids before they even see the art. The interactive exhibits fuse art, science, and technology in mind-blowing ways. Children can experiment with light, shadows, and colours. They can draw with virtual paint that comes to life with augmented reality. Unique exhibitions, such as New Eden: Science Fiction Mythologies Transformed, offer fresh insights into science fiction, a genre built on envisioning alternative futures and imaginary realms. Another fascinating experience for kids and parents is the new VR gallery where you can experience cutting-edge virtual reality artworks. It's a one-of-a-kind art destination that engages young minds.
8. Museum of Ice Cream, US Cities
End your single parent holiday on a sweet note with the Museum of Ice Cream, popping up in various American cities. With its rainbow sprinkles exterior and ice cream art inside, this "museum" is eye candy for kids. Let them splash through an ice cream-filled pool, climb giant swings shaped like cherries, and slide down ice cream sandwich slides. This imaginative playground celebrates the joy of ice cream through art, history, and science… with samples for tasting! Check the schedule as new cities are added all the time.
With so many incredible art destinations to visit with kids all over the world, the challenge is narrowing them down! Use this list to inspire your child's inner artist and have fun making magical memories together. Their eyes will open to new ways of seeing the world, ideas will ignite, and you'll build family bonds to last a lifetime. So, get out there and start checking these artistic adventures off your family travel bucket list!