Winters in Europe can be truly magical, with many cities and rural areas covered in a blanket of snow and an atmosphere of festivity in its cities that warms the heart. You have found the perfect place if you are in search of ideas for your next winter holiday or if you are hungry for inspiration. Check out our 7 unique winter holiday ideas in Europe, from the breathtaking Northern Lights in the polar north to winter sun in the Canaries. Each destination is sure to create memories that will last a lifetime.
Catching the Northern Lights
Imagine yourself standing beneath a starry night sky in the Arctic while curtains of light in emerald, amethyst, and rose colours swirl above your head. This natural phenomenon is known as the Northern Lights, and a mesmerizing experience that will leave you in awe. The city of Troms in Norway serves as your entry point to this enthralling display. Staying in a cosy igloo hotel or a cabin with a glass roof must surely be one of the most comfortable ways to take in the splendour of this grand spectacle. Norway is one of the best places to see the Northern Lights in Europe, but you could also travel to Iceland, Sweden, or Finland if you wanted to see the aurora borealis.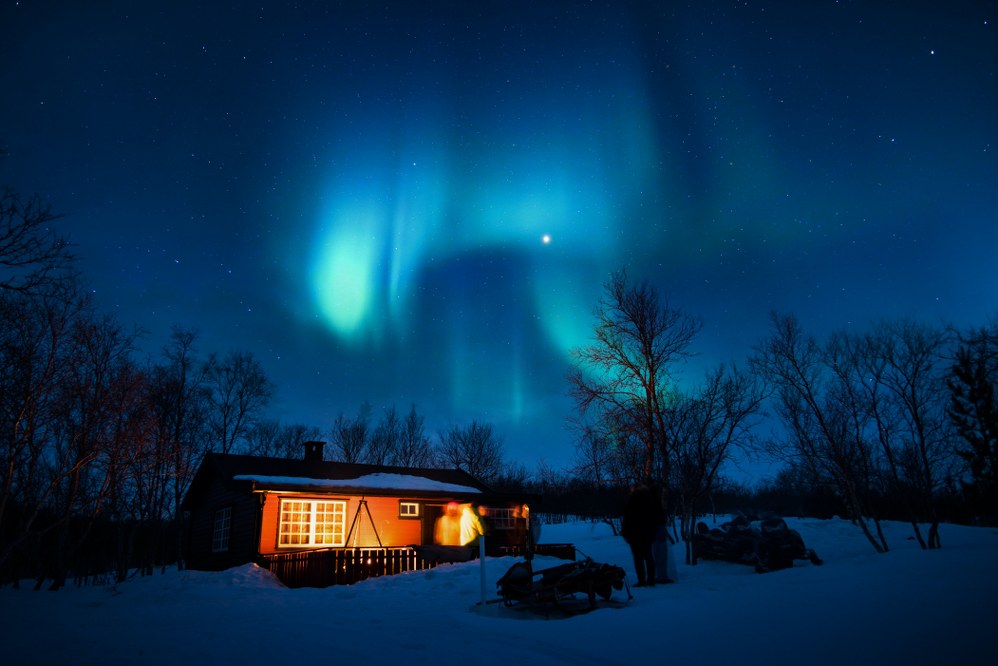 Skiing in the Alps
The Alps are the highest and most extensive mountain range in Europe, making them an ideal winter holiday destination for adventure seekers. Austria and Switzerland are home to some of the most famous ski resorts in the Alps, such as Kitzbühel, Ischgl, St. Moritz, and Verbier. Whether you are into cross country skiing, downhill skiing, or ski touring, these resorts have something for everyone, including family slopes for the younger skiers and challenging terrain for ski holidays with teenagers, who are yearning for an adrenaline kick! For those who like to party, the après ski bars on and off the slopes provide many opportunities to have fun and be merry. Kitzbühel's cosy cafés and excellent spa hotels invite their guests to stretch their legs after an exhilarating day on the slopes. Many spa salons use spa management software, so you could book a soothing massage or rejuvenating treatment whilst you are on the slopes, ensuring a stress-free tranquil experience from the start.
Winter Wonderland in Lapland
The wonder of winter comes to life in magical Lapland. In Rovaniemi, the Finnish city officially recognized as Santa Claus's residence, you will have the opportunity to meet the jolly old guy himself if you happen to be travelling around Christmas time. To experience the untamed splendour of Lapland, take a husky safari or reindeer sleigh ride through its untouched winter wonderland. You will have an equally unmatched experience if you spend the night in a glass igloo. Just for a moment, picture yourself lying in bed, looking up at the clear night sky and hoping to get a glimpse of the aurora borealis.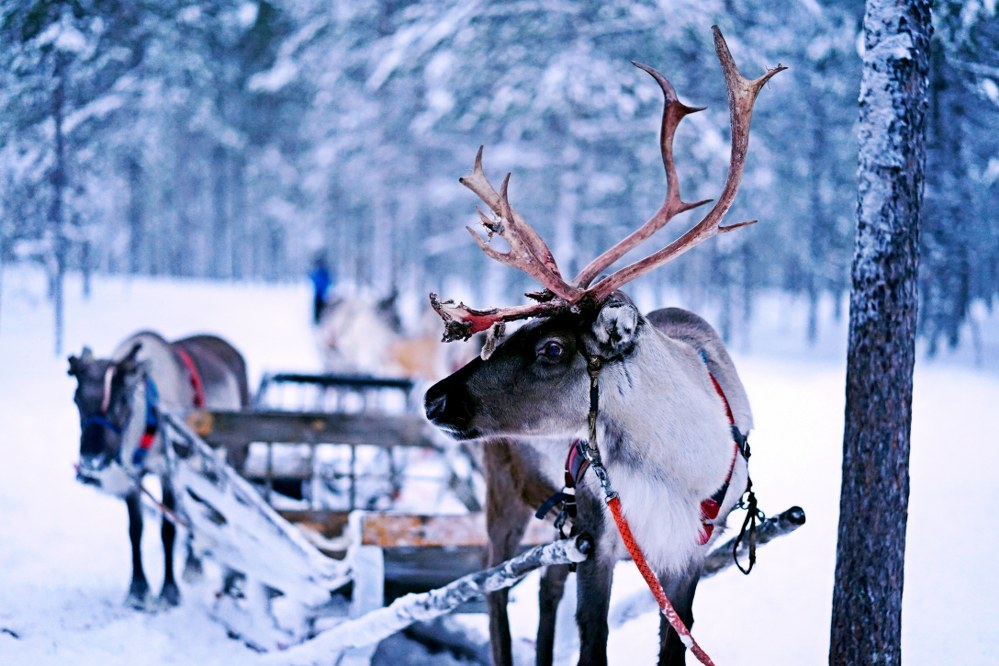 Christmas Markets in Germany and Austria
The first proper Christmas market was held as early as 1434 in Dresden, Germany. Today, countless cities across Germany and Austria and a few neighbouring countries hold Christmas markets during "Advent", the run up to Christmas, where hundreds of vendors sell their handcrafted gifts, Christmas decorations, mulled wine, and traditional German or Austrian dishes. One of the most quintessential European Christmas markets is in the city of Nuremberg in Germany. The twinkling lights, the smell of gingerbread and the fragrance of Christmas spices filling the air make for a fairytale like atmosphere. Families, couples, and youngsters gather around stalls selling gifts, wrapped up warm and indulging in gingerbread hearts, roasted almonds, and candied apples. If you are thinking of doing a city break in Europe this winter, make sure it puts on a great Christmas market – the ambiance is incomparable!
Culture in Prague
Fairy tales comes alive in the capital of the Czech Republic as soon as the first snowflakes fall onto the roofs of this medieval city. If you are here over the Christmas period, you could watch the Nutcracker in theatre, ride one of the festively decorated Christmas trams through the city centre or go to one of its many Christmas markets that last until early January.
But there is still plenty to do once the most festive season is over. Prague's old town is a lively cobblestoned hub with famous attractions, including a famous Gothic Church and the Old Town Hall with its medieval Astronomical Clock on the historic old town square. Also worth visiting are Kinsky Palace, the Jewish Quarter, the Municipal House, and Prague's countless museums. You could also go to Petrin Tower's observation for scenic views of the city or try ice skating at the Čapadlo Ice Rink whilst enjoying the beautiful vistas of Prague Castle. If you are visiting at the end of February, join in the Masopust celebrations before Lent. The annual Slavic Carnival starts on Fat Thursday and lasts 6 days until Ash Wednesday. Both adults and kids love watching the annual masquerade procession through the streets of Prague where you will see bears, horses, and harlequins dance and perform. The streets are filled with onlookers dressed as mythical creatures wearing costumes and masks and colourful costumes.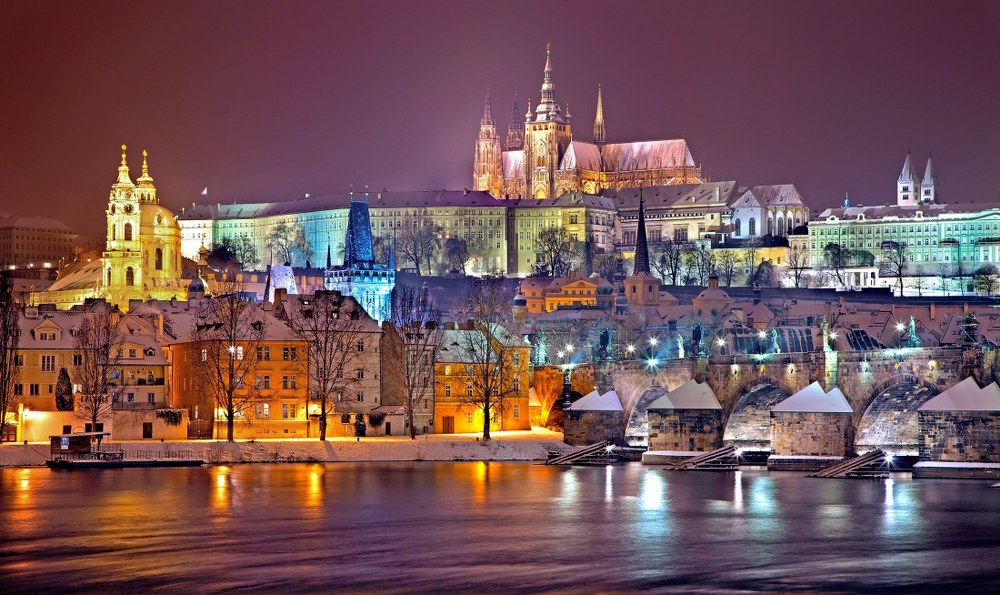 Winter Sunshine in Tenerife
Tenerife, the warmest of the Canary Islands in winter, is a popular destination in Europe for those seeking some winter sunshine. It may be geographically located off the coast of West Africa, but is actually a province of Spain, so technically Europe! During the colder months in Europe, it is a haven for people who are looking for sunshine because of its temperate temperatures and abundant sunshine. In this picture-perfect winter paradise, you will find distinctive volcanic landscapes to explore, exquisite beaches to relax on, and a variety of water sports to try out. Here are some tips on where to stay and what to do in Tenerife.
Cabin Getaways in the Swiss Alps
If you love the idea of a romantic winter holiday in Europe (whether you are dating or not), head to Austria or Switzerland! Renting a quaint cabin hidden away in the middle of the mountains is a wonderful way to spend your winter vacation.  These charming rural retreats provide the perfect setting for a family holiday or a romantic getaway. Zermatt is just one of the many places in the Swiss Alps where you can find luxurious mountain huts, complete with a private hot tub and a view of snow-capped Swiss Alps.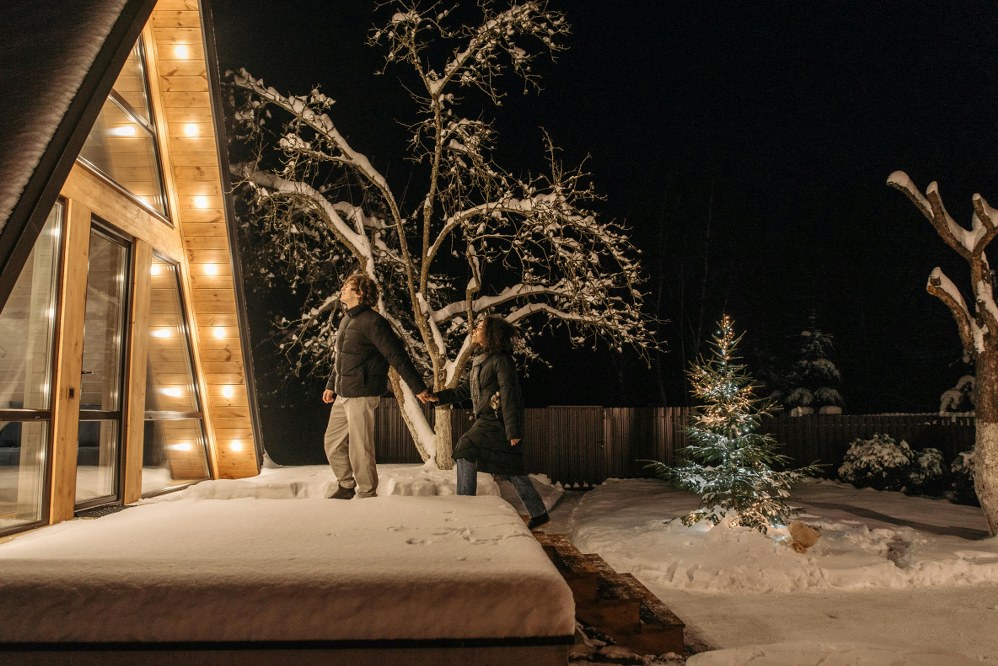 Conclusion
We hope that you feel inspired and ready to plan your itinerary around Europe. Whether you love the idea of holing up in a mountain cabin, basking in winter sunshine, or travelling around Europe's grand cities, winter is the perfect season to mingle with the locals and immerse yourself into the culture of each country. Just make sure you avoid the busy school holidays in Europe. Use our winter holiday ideas as inspiration and start planning a winter vacation in Europe that will tick all the boxes.
About the Author: 
Single Parents on Holiday are a UK based tour operator offering single parent holidays to English speaking single mums and dads. Our holiday programme includes single parent ski holidays, including ski holidays with teenagers, ski holidays for solo travellers 50+ (adults only), as well as beach holidays, farm holidays, and activity breaks for single parent families.