Where to stay and what to do on a solo family holiday with kids in Tenerife.
Located around 200 miles off the west coast of Morocco lies the idyllic island of Tenerife, the largest of the Canary Islands. This popular travel destination is a firm favourite for holidays with kids but equally popular with couples and larger groups. And rightly so: Just like its neighbouring islands Lanzarote and Gran Canaria, Tenerife boasts volcanic terrain and picture-perfect beaches, offering crystal clear waters and soft sand beneath your feet. Another reason Tenerife is visited by so many holidaymakers each season, is its almost perfect year-round sunshine. And reaching the warm climates of Tenerife takes only around 4 hours from the UK from take-off to landing, so for single parents flying solo with kids this is a manageable flight time.
Choosing a holiday destination with kids can be tricky, especially for single parents, as you want to please everyone. Tenerife offers a little something for all ages whether you're going on holiday with kids and a partner or jetting off as a single parent. You will find everything from self-catering to luxury hotels here, from buzz to tranquillity, but most important of all, lots of entertainment and attractions to keep kids – from the youngest to the teens – amused. Intrigued?  If you are like the idea and need some advice on where to stay and what to do with children on the island, check out Single Parents on Holiday's top tips on Tenerife below:
When to visit with kids
Tenerife is one of the few places which offers warm weather all year round, meaning there isn't really a bad time to visit. Expect to see the odd rain shower in the north of the island if you're visiting in the months of November, February or March. Temperatures will remain mild, at around 21 to 22 degrees Celsius even in winter dropping to around 14 degrees in the north (much less in the south) of the island. During the months of May through to October you can see temperatures rise from 24 to 29 degrees with very little rain.
The winter months are very popular with older holiday makers, but taking into account UK school holidays, visiting in the May half term or the summer holidays, when the children are off, will give you the best chance of a relaxing break in the sun.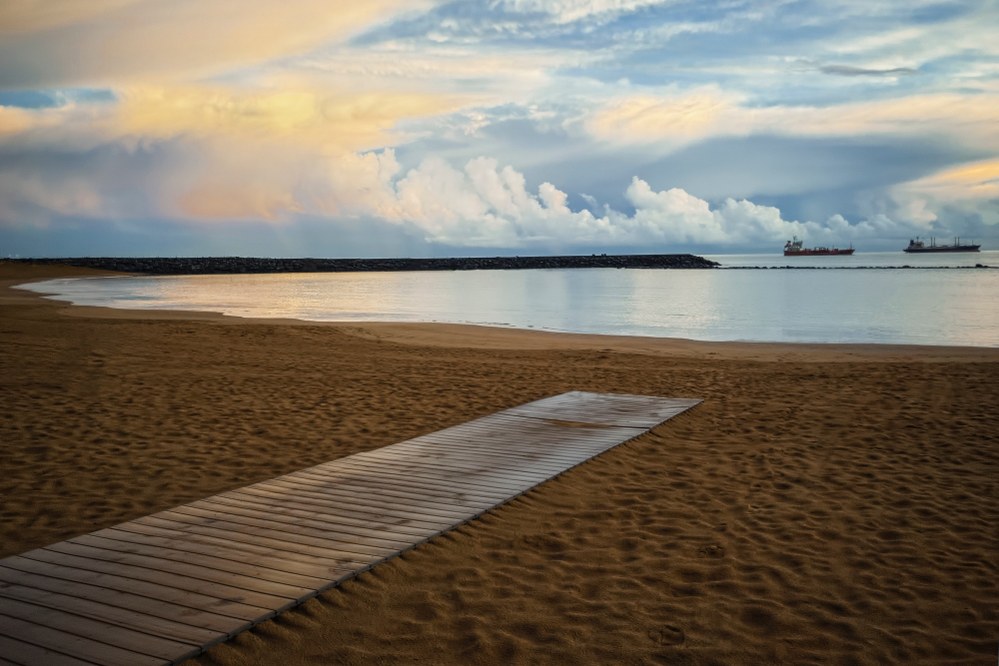 Finding the right family resort
Many of the holidaymakers returning year after year flock to Playa de Las Americas. Although many families love this popular resort, it's worth noting that Playa de Las Americas is known as the party capital of Tenerife. Packed with bars, restaurants and clubs, this vibrant resort comes alive at night, so if you are staying here, make the most of the local area during the day before the partygoers descend on the town to soak up the lively nightlife.
Families tend look for more relaxed and peaceful holiday destinations,  and there are plenty of those in Tenerife. Puerto de la Cruz on Tenerife's North coast is only 25 minutes from Tenerife North airport and provides attractions and entertainment for all the family. Alternatively, you could be in Los Cristianos or Costa Adeje, two equally popular family destinations on the south coast, in less than 15 minutes if you pre-book your taxi from Tenerife South airport with a Tenerife taxi company. There is no speedier way to get to your destination than having a driver waiting for you at the airport and taking you straight to your accommodation.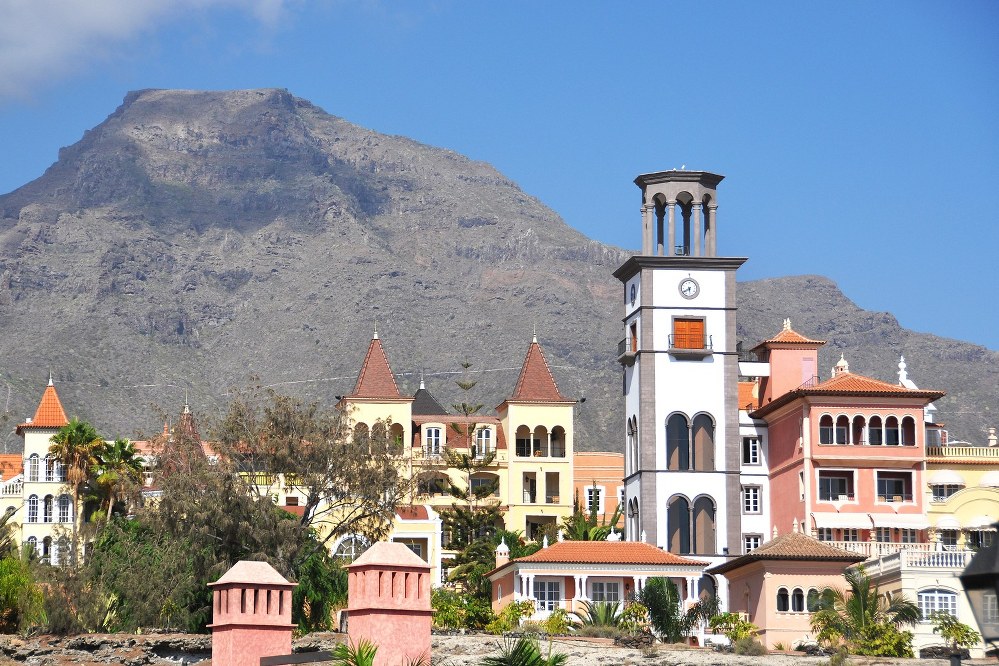 Where to stay with children
Whether you're after an all-inclusive break or prefer the idea of self-catering and enjoying the local cuisine, Tenerife has an endless number of hotels to suit your needs. If you don't know where to start looking, search for lodging online and compare hotels and holiday rentals, or look for unusual places to stay, such as a boat, to make your holiday with kids extra special.
When travelling as a family or a single parent, you want to get the balance right between choosing what's best for the children, as well as affording yourself a bit of luxury at the same time. The Hotel Bahia del Duque in the south of the island, close to the popular resort of Costa Adeje is one of many hotels that will give you just that: With 5 outdoor pools, including a children's pool, a spa, sports and leisure facilities, kids clubs, and a number of restaurants serving an array of local and international cuisine, single parents can have a truly relaxing and enjoyable holiday with their kids.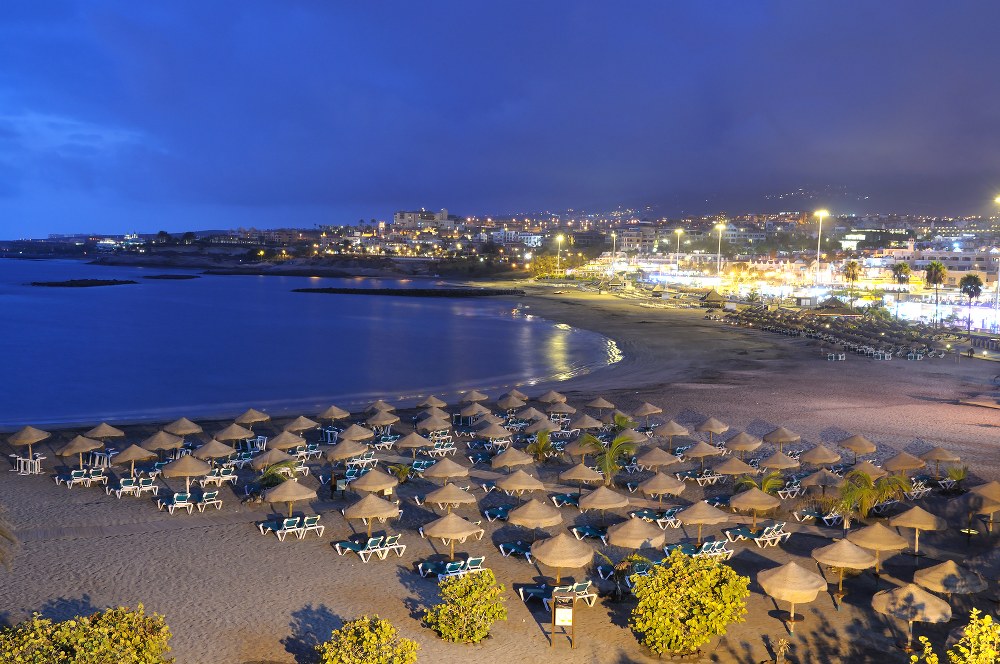 Things to do in Tenerife for families
Whether you're embarking on a single parent holiday or a family as a couple, making sure the little ones are entertained usually takes precedence over your own interests. There is no shortage of things to do if you've recharged your batteries lounging around the pool and want to take the children out of the hotel complex. Tenerife offers a number of attractions the whole family will love. Two of the islands most popular attractions are Siam Park and Loro Parque, fun filled days the little ones are sure to love.
Siam Park is a Thai themed water park offering an array of both relaxing and adrenaline filled activities and rides. Whether you prefer a peaceful dinghy journey down the Mai Thai lazy river or a more exhilarating 90ft drop down the Tower of Power slide, Siam Park is a must visit on your holiday with kids in Tenerife.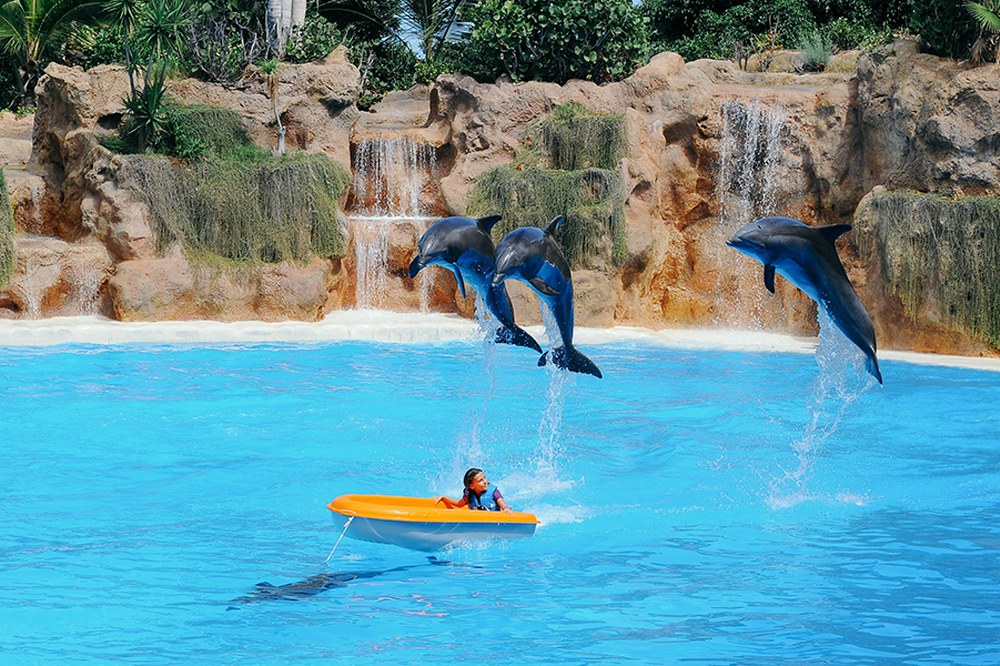 If a water park isn't your idea of fun, then Loro Parque is a great alternative. This fun-filled theme park is nestled within a tropical Jurassic Park setting and home to the world's largest collection of parrots. During your visit to Loro Parque you can enjoy popular shows from the park's dolphins, orcas, sea lions and parrots. This is a perfect day out for any animal lover. Note that children under the age of 6 go free in both parks.
If you are a seasoned diver, this won't interest you but it's a fantastic trip to do with little ones who are too young to snorkel or dive: Tenerife's submarine safari gives you the opportunity to see fish and other marine life close up and without getting wet. Tours last about half an hour and kids as young as two can join.
You cannot visit the island of Tenerife without exploring the Teide National Park. Admire the famous rock formations Los Roques de Gardia, take the cable car up Mount Teide or join a stargazing session. If you have older children, they might enjoy the thrill of paragliding here: Strapped to an instructor you can each safely paraglide all the way from Izana to Puerto de la Cruz in the north of the island and marvel at the views – a spectacular experience.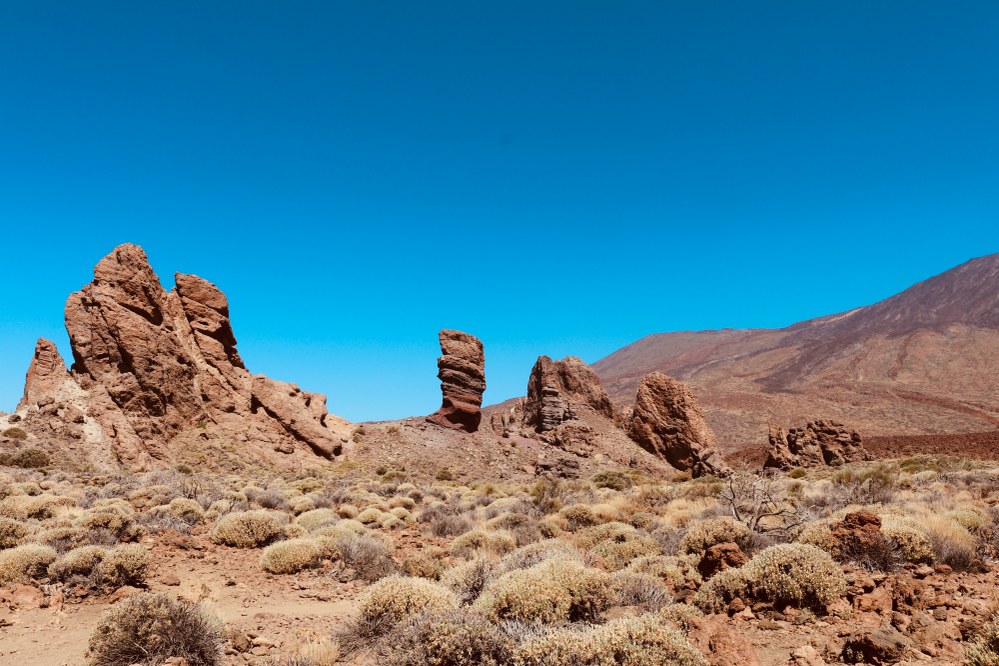 When it comes to family holidays, the picturesque island of Tenerife should rank at the top of your list of favourite destinations. Whether you're after a peaceful week away in Los Cristianos or a chance to enjoy the vibrant atmosphere of Playa de Las Americas, with warm temperatures all year round, beautiful beaches, lots of things to do with children, and accommodation for all budgets, Tenerife is a great destination for a holiday with kids!
About Single Parents on Holiday:
To find out more about our organised single parents holidays, go to Single Parents on Holiday's destinations page.
And if you liked our post about Tenerife, here are a few others that you might enjoy:
Last but not least, if don't want to miss future posts, please subscribe to our travel blog for single parents !