Discover Montenegro with your kids and teens.
Are you looking for a new beach holiday destination to explore with your kids? Maybe you fancy something more off the beaten track than Greece and the Canaries, yet still safe and child-friendly? If you don't want to compromise on quality accommodation and stunning sights, then look no further than single parent holidays in Montenegro, which offer all that and more.
Montenegro (the "Black Mountain") boasts a stunning, mountainous landscape on the Balkan Peninsula in south-eastern Europe. Bordering Croatia, Bosnia and Serbia, this small Adriatic country is gradually evolving from an insider tip into a sought-after summer destination – and not without good reason: The Montenegrin coastline is amongst the most spectacular in Europe, the sea here is crystal clear, and the whole country is bathed in the scent of wild herbs and Mediterranean flowers throughout the summer months.
We think Montenegro is the perfect single parent holiday destination – and here are a few reasons why:
Montenegro's stunning beaches and breath-taking countryside
Located on the Adriatic Sea, Montenegro has stunningly varied countryside, including 72 km of great beaches, ruggedly majestic mountains further inland, well-kept national parks and impressive rivers and canyons. The country has an enviable mix of pebbly and sandy beaches along the coast, while the Adriatic Sea is beautifully clear and never drops below a bathtub-like temperature of 25 degrees over the summer. Montenegro also offers a vast array of different options when it comes to family activities, ranging from swimming in rivers to kayaking, hiking and water sports. If you are planning a holiday with teenagers, they will be spoilt for choice in Montenegro!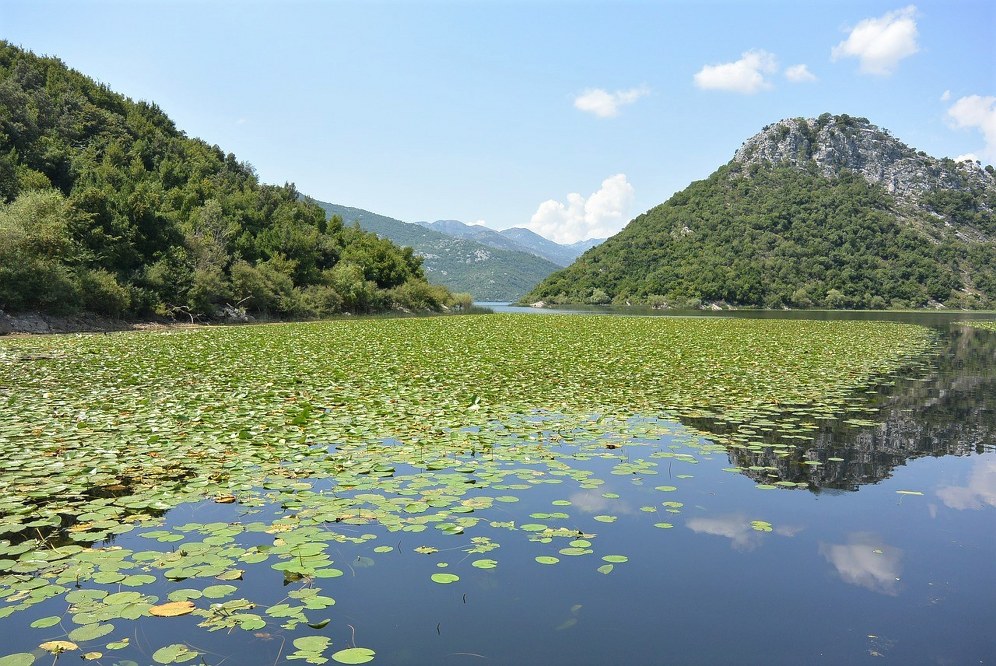 Montenegro's medieval coastal towns
Montenegro's coastline is famous not just for its lovely beaches but also for its wonderful medieval towns. Kotor, Budva and Ulcinj are regularly listed amongst the top places to visit in Montenegro and he:
Kotor, a UNESCO World Cultural Heritage Site, located at the end of the Bay of Boka Kotorska, is one of the oldest towns in Montenegro and famous for its impressive 5 km long city walls leading to the 16th-century fortress of San Giovanni on the top of a rocky hill. The old town boasts a mixture of Venetian palaces, museums, churches and narrow cobble stoned streets and squares with a great choice of restaurants and cafés, where you can treat your kids to some of the best ice cream in the world – or so we heard.
Budva is one of the most visited places in Montenegro and for a reason. The old town is situated on a picturesque peninsula surrounded by medieval walls with a fortress, towers and gates. It looks like a film set and with its many red-roofed buildings, stone walls and hidden squares is a highlight of any family holiday in Montenegro.
The old town of Ulcinj is located on a peninsula and has countless ancient ruins, most famously a 2,500 years old citadel-fortress ("Kalaja"), which some say resembles a stranded ship. The town was a pirate haven for 400 years, starting in the 15th century with plundering of raided ships and later capturing of Italians and Dalmatian slaves who were only released against a ransom from their families. Little visitors will be fascinated by this part of Montenegro's history.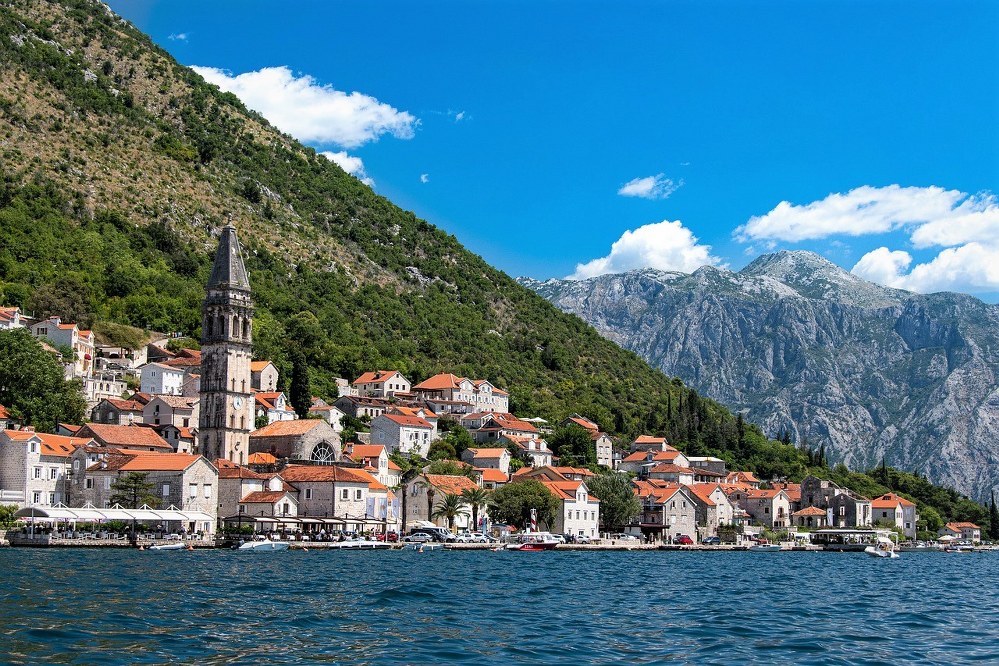 Child-friendly Montenegro
Montenegro is an exceedingly safe country with a low crime rate, making it the perfect destination for single parent families with kids. Like their Italian neighbours, Montenegrins love children, and you can expect to enjoy respectful curiosity and offers of help from staff and strangers alike when you visit Montenegro. Restaurants and hotels here always pay special attention to children and cannot do enough to make their smallest guests feel happy on holiday. We found the "extra mile" elsewhere simply to be the standard here. The cuisine in Montenegro is fresh and healthy, while all-time kids' favourites such as pizza and pasta are also easy to find wherever you go.
Montenegro's national parks
Tiny Montenegro has not one but five world-renowned national parks: Lovcen, Durmitor, Biogradska gora, Lake Skadar and Prokletije. If you visit Montenegro and want to see its wild beauty, exploring one of Montenegro's national parks is a must. With the Tara River Canyon cutting through it, Durmitor is probably the most popular of Montenegro's national parks. Its breathtaking canyon is the deepest of its kind in Europe, and the park is worth a visit for that reason alone. There are white-water rafting tours on offer on the Tara River – a highlight for adrenaline junkies of all ages – as well as kayaking on the beautiful Lake Piva, jeep safaris, and hiking, walking or biking excursions through those amazing canyons.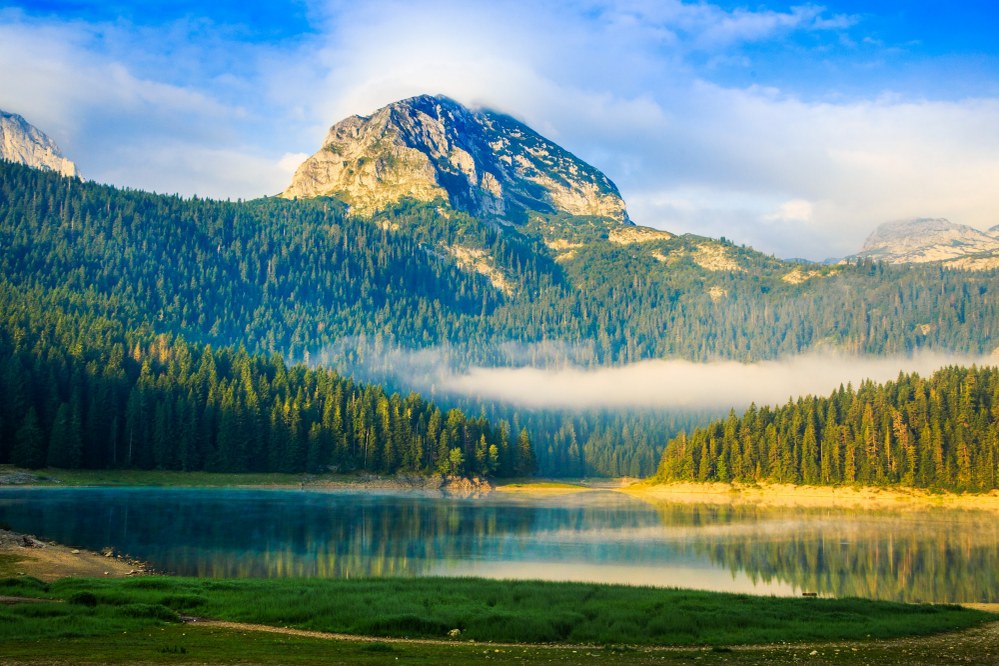 Other things to do with kids in Montenegro
No holiday in Montenegro would ever be truly complete without going on a kayak tour or climbing one of the many brooding Balkan peaks:
Go on a family hike
Montenegro is not short of impressive mountains to climb. Although most children may not jump with joy when initially confronted with the idea of a hiking tour, they will love it once they get going. There are well-marked hiking routes everywhere you go, the peaks here are easy to climb, and the views often so spectacular that your kids will be happy they joined you on this family adventure. We recommend you take a local guide along. He can show you the best family routes taking in the region's finest waterfalls and pools, which your kids will love jumping in and out of to freshen up from all that healthy exercise. And finally, don't forget to grab a great lunch at one of the many mountain villages offering local specialities.
Get the kids kayaking or rafting
Montenegro offers kayaking and rafting options without equal. Sea kayaking here is the perfect way of exploring the country's stunning coastline, with the Bay of Kotor one of the country's top kayaking spots. The Bay is tidal, and actually resembles a fjord spreading inland from the Adriatic, opening up over 100 km of sheltered shoreline.
Imagine the kids' delight when they spot fish under their kayak – or the occasional sea turtle or dolphins swimming alongside if you're very lucky! With a wide range of kayaking tours available across the country, ranging from a single afternoon out at sea with a local kayak guide to tours lasting several days, no family holiday in Montenegro would be complete without it, and kids of all ages will absolutely love it.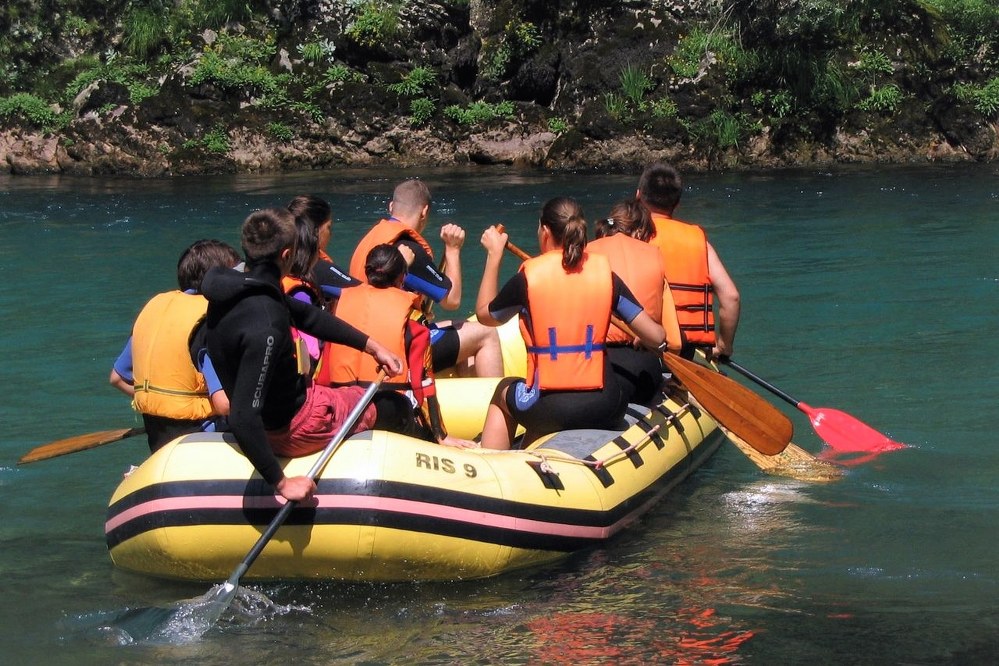 With its amazing mix of Alpine and Adriatic backdrops, super-friendly locals, "affordable Italy" business model and wonderful climate, Montenegro is undoubtedly one of the best single parent family holiday destinations in Europe. There is something here for everyone – from beautiful beaches to majestic mountains, from adventure sports to leisurely strolls through pretty, historic towns. Just make sure to visit Montenegro whilst it's still one of those off the beaten track destinations!
_______________________________________________________________________________
About Single Parents on Holiday:
To find out more about our fully-organised single parent holidays in Montenegro and other destinations, check out Single Parents on Holiday's summer programme.
And if you liked our post about Montenegro, here are a few others that you might enjoy:
Last but not least, if don't want to miss future posts, please subscribe to our Single Parent Travel Blog !