There are many fascinating natural phenomena in the world that leave scientists baffled, but surely one of the most wondrous must be the simply breathtaking Northern Lights. Also known as the Aurora Borealis, the Northern Lights occur when charged solar particles collide with atmospheric gases. This collision results in the creation of a multi-hued light show which may last for several hours or even days. The amazing glow of the aurora in the sky has left onlookers dazzled since the dawn of human civilization. This natural phenomenon occurs in both hemispheres of the Earth: in the northern hemisphere where it is called Aurora Borealis and in the southern hemisphere it is called Aurora Australis, or the Southern Lights.
Here is where to travel if you want to catch a glimpse of the Northern Lights:
There are a number of regions and countries from where you can witness this grand spectacle in the nocturnal sky. Timing and season play a role, of course, and the Northern Lights can be seen the best in cold nights when the sky is clear. Air pollution can also affect visibility. Hence visitors head to wilderness and remote locations to watch this unique phenomenon in its full glory!
With all this in mind, the best places to see the Northern Lights, starting with our top 3 are:
1. Alaska, USA:
Alaska is one of the best places to watch the Aurora Borealis. Clear skies, cold weather and dark nights make for optimal conditions. An abundance of wildlife adds to the thrill when watching the fireworks in the nocturnal sky of Alaska. You can see the Aurora Borealis from almost all parts of Alaska with Fairbanks and Denali National Park two of the safest and arguably ideal locations. You may be able to spot northern lights all year round in Alaska but visibility is better in the winter nights with almost constant darkness morning to night.
2. Canada:
Head east and the Northern provinces and territories of Canada are ideal for watching the Northern Lights. There are vast stretches of sparsely populated wilderness here, giving excellent views of the Northern Lights. The ideal time to visit is August to April. The city of Whitehorse, the capital of Yukon, and the town of Yellowknife in Canada's Northwest Territories are popular amongst aurora seekers and not just for the usual reasons, such as clear skies and extended hours of darkness for most of the year. Yellowknife also offers almost unobstructed views and a stable climate. And whilst you here, don't miss the chance to visit more parts of this beautiful country: Check out our guide to visiting Canada with kids.
3. Norway:
Norway is one of the best places for watching celestial phenomena, including the beautiful blue Polar twilight and spectacular arctic scenery, making it a top choice for watching the Northern Lights. The Northern Lights can be seen from October to March – and in some cases as early as August. Popular spots include Svalbard, Tromso, Harstad, Lofoten Islands and Lakselv. To increase your chances, you can book a Northern Lights 7-Day unlimited pass, which enables you to go on a daily guided tour as often as you like for the duration of a week.
All of the above have excellent transport connections. So, getting to and around any of our top 3 best places to see the Northern Lights is easy. But don't despair if these countries are not within convenient travel distance. There are yet more countries in the northern hemisphere from where you can witness the Northern Lights. These are:
4. Finland:
The northern part of Finland is also an excellent choice for witnessing the Northern Lights and the ideal time to visit is from September through to March. Beware that it can get pretty cold at that time of year. Staying at a glass igloo provides a wonderful solution and Kakslauttanen would be a good choice if you like the idea.

5. Russia:
A large part of Russia is within the Arctic belt making Russia another good choice for aurora spotting. Kola Peninsula is the favoured option here but Murmansk is also a tourist friendly area. The months of December and January are the ideal time to visit due to the almost entirely dark days and nights, but September, October, February and March are also popular with Northern Lights seekers.
6. Sweden:
The North of Sweden, away from its cities, is another option favoured by those seeking milder temperatures or a combination with other snow activities such as husky-sledding. The region close to the border with Norway is perfect for watching the Northern Lights, and there is an abundance of flights from many European airports to Sweden.
7. Iceland:
Iceland is another great place to see the Aurora Borealis. Its capital, Reykjavík, is also the cheapest destination to fly into Europe from the US. You can schedule your trip any time between September and March, which are considered to be the best months to see the Northern Lights. You can stay near Reykjavik, in a town called Seltjarnarnes, which has much lower pollution than the capital or venture out further to catch this natural phenomenon. Some of the best places to see the Aurora Borealis in its full glory are the Snæfellsnes peninsula, Thingvellir National Park, and Vatnajökull National Park. For more tips on where to go and what to do, check out this guide to Iceland's Northern Lights.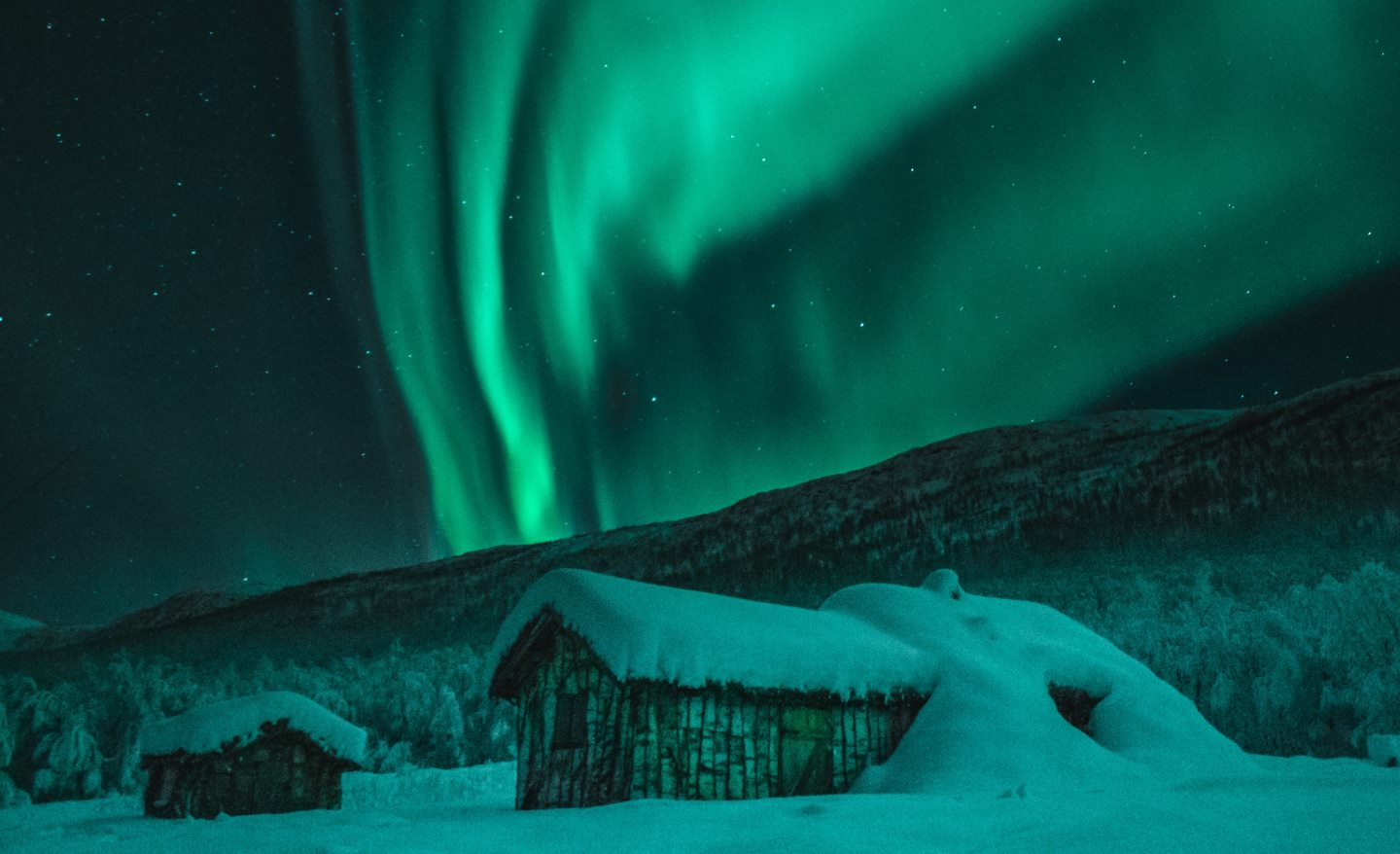 About the author:
This blog post was written by Single Parents on Holiday, a UK tour operator organising accompanied single parent holidays in Europe, in collaboration with Yogi and Suchna from TheVillaEscape who have mapped their way across various continents, sniffed out unusual routes, discovered new flavours and stayed at quirky hostels!