Single Dads: Here is What to Pack for your Next Beach Holiday
Are you a single dad who has recently booked a beach holiday with the kids? A beach holiday is the perfect way for single parents to create lasting memories with their children. There's nothing quite as fun and freeing as splashing in the surf or the pool and soaking up the warm sunshine together. But as the holiday draws near, excitement can soon turn into stress as you try to figure out what to wear on a beach holiday without cramping your style. So, for our fashion-conscious single dads, here's what to pack when you want to look good on the beach:
Keep It Simple: Swim Shorts as Your Wardrobe Staple
Instead of worrying about putting together outfits for each day of the holiday, you can keep things simple and use swim shorts as a wardrobe staple for daytime activities. Designer swimming shorts aren't just practical; they also come in a wide array of eye-catching prints, patterns, and colours. If you're worried about the fit and want to be sure your swim trunks are snug before jumping in the waves, look for a pair with adjustable side fasteners to achieve a personalised fit.
Stylish swim shorts can double as resort loungewear, allowing you to enjoy a day of exploring with the kids and never once feel the urge or need to change. Just be sure to pack enough pairs in your suitcase, so that you always have one dry pair to choose from each day. Another tip is to choose a fabric that is fast drying, as this ensures you can rotate through the swim shorts you packed.
Choosing the Right Length Is Important
Besides looking for a stylish colour or print, you'll also want to be mindful of the length. Generally speaking, mid-length is the most universally flattering as it works for all heights and body shapes. Mid-length swim shorts hit well above the knee but aren't so short that you may feel uncomfortable while swimming or walking on the beach.
If you and the kids like to keep active on your single parent holiday and aren't the lounging type, then shorter swim trunks without extra bulkiness and fabric can be a better option. Choosing the length isn't so much about what's trending and what's stylish. Instead, it's about what works with your body shape and your lifestyle – what activities you plan on doing. You can always pack one of each, and then you're prepared no matter what.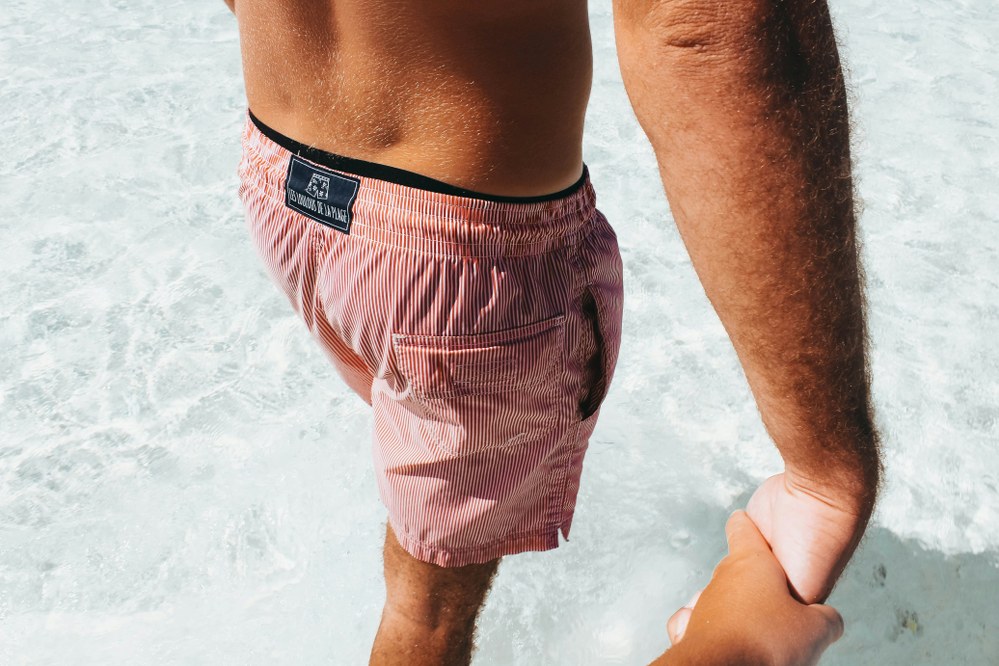 Match Up Shirts to Your Swim Trunks
Because you may want to reach for a short-sleeved button-down or a basic t-shirt during the day, it's important to think about how that will work with your swim trunks. A good tip is to lay your swim trunks out and then match the shirts to each pair. Depending on how long the holiday is, you'll probably want to pair at least a couple of options with each pair of swim trunks. The great thing about pairing outfits in this way is that you save on your luggage allowance, time trying to find clothes that match and ironing on holiday.
Pack Matching Rash Guards
Rash guards are a great option for men going on beach holidays. These tight-fitting shirts provide protection from the sun and prevent irritation from sand. Rash guards come in various styles from basic solid colours to flashy prints, so you can find an option that fits your personality. They are lightweight and breathable, perfect for all-day wear in a hot climate. Rash guards dry quickly if they get wet while swimming or doing water sports. Unlike normal t-shirts, rash guards won't sag when wet.
Naturally, they are a great way for dads and kids to avoid sunburn on holiday and prevent chafing, especially if you are planning a tropical getaway. A rash guard allows you to comfortably enjoy all the activities of a beach holiday with your children without having to worry about sunburn or chafing.
Don't Forget Your Sunglasses
Sunglasses are an essential travel accessory on holidays with kids. They provide UV protection for eyes and reduce glare from the sun, allowing you to comfortably enjoy outdoor activities. Stylish sunglasses that are polarised or mirrored make a fashion statement. Picking sunglasses with sturdy frames and lenses is important for active use at the beach, pool, or exploring new destinations. Having the right pair of quality sunglasses enhances your holiday experience and the number of activities you can pursue in the sun. Don't forget to pick up a pair for your children to protect their sensitive eyes from damage.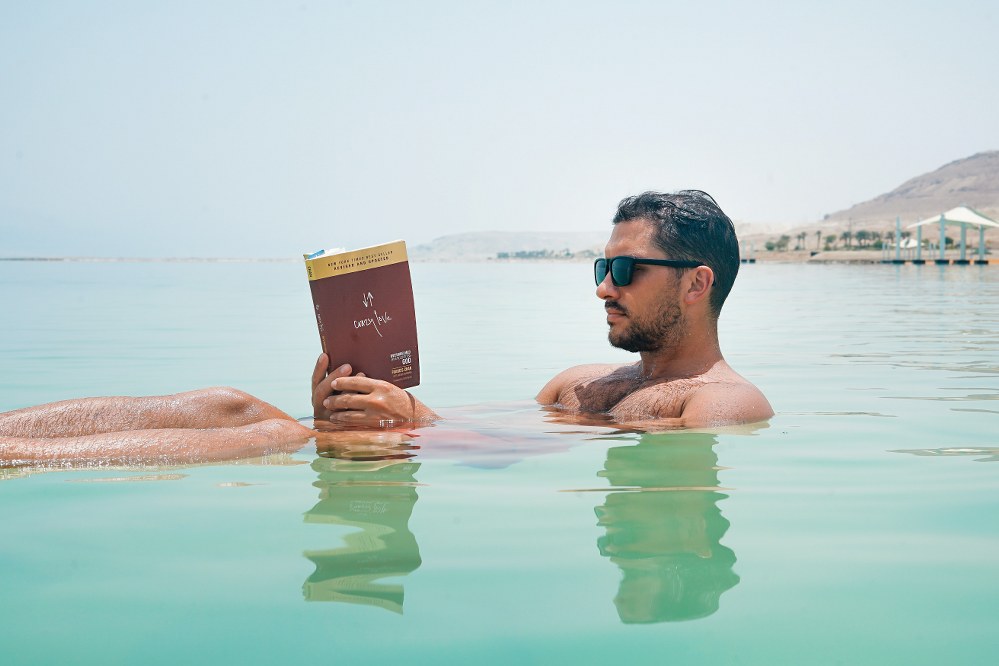 We hope our tips on what to pack for your next beach holiday with the kids has helped you relax and look forward to a stress free holiday without the worry of what to pack or having to sacrifice style.