How to save, shop, and  even make money when finances are tight..
Friends are always asking 'how do you afford it?' Whatever "it" may be. I'm a sole parent, I work part-time but I go on holidays with my sons and (occasionally) treat myself to dinner out. As a single parent, it can be very challenging to manage finances. Stretching your money so you can afford a few luxuries needs grit, determination, and a whole lot of hacks. Here are my top money saving tips for single parents, and it's not all about single parent benefits, we can be extremely resourceful when we need to be.
1. Get stuff for free!
Think there's no such thing as a free lunch? Think again. There are loads of ways to get free for stuff whether you are a sole parent or not. If you know where local shops dump their out of date food, you can literally get a free lunch. No need to go queasy at the thought of raiding the bins, there's lots of other things you can get for free, especially when it comes to little ones. Freecycle is a great invention. You can scour the 'offered' lists and put out a 'wanted' request. Don't forget to give back too though, no one likes a scrounger!
In many towns and cities, people leave things out on the street for the nearest browser. Keep your eyes peeled and you'll be surprised what you can find. I've 'inherited' lots of garden toys this way (and no, I wasn't just breaking in to people's back gardens).
Other people's hoarding can benefit you immensely. Sadly, this is prevalent in society today. People buy too much stuff they don't need. And when the realisation hits them because they literally don't have a place to sleep on, they discard their things. You can grab whatever you like if they're giving them away. Many of the items even have tags on them.
2. Cut out the little things
I don't want life to be boring, but you can't have it all on a tight budget. Cutting out the non-essentials can help you save for something special. I'd much rather have no take out drinks all month, so when a friend suggests dinner out, I can afford it. A takeout drink can be replaced by a homemade one, but a night out is a night out and (hopefully) much more enjoyable. I cut out take out drinks, magazines/newspapers (read online instead), chocolate treats (buy in bulk from the supermarket), lunches out (take leftovers) and walk, rather than use transport, wherever possible. Occasionally I slip up, but while each of these things sound inconsequential, they add up. If I bought lunch, a chocolate bar and a drink daily, plus the odd magazine, that's £40 a week, easily, which I cannot afford as a sole parent with a single income.
It's about prioritising what makes you happy. For me, it's all about experiences. Perhaps someone else takes joy in being house proud. If it's not essential, cut it out and use the savings towards the things you really value.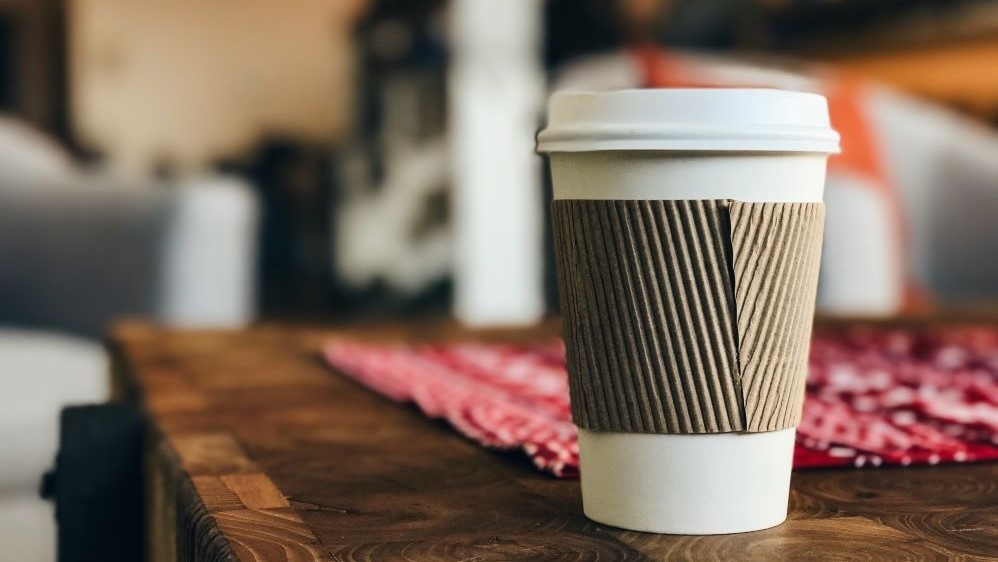 3. Save regularly – money and 'things'
When you see something on offer that you know is perfect for little Sally's birthday in eight months' time – get it; if you see something the kids would love for Christmas – buy it now.
With saving money, little and often is the key – it will grow and it becomes a habit. If you're a sole parent earning, on pay day move any money left over from last month's pay into your savings (even pennies count). This encourages you to live within your monthly income, as well as build a savings pot for emergencies or to spoil the family. If you're having to survive on single parent benefits, it's the same principle – put any leftovers away when the next payment comes in. There are apps that help you save for holidays or if any other big purchase you have set your sights on.
Today there are investment apps you can download to help you save even the loose change when you shop. The app will route the rounded-off amount to your bank, so you save without realising that you do. You can even set the round-ups larger, so you save considerably.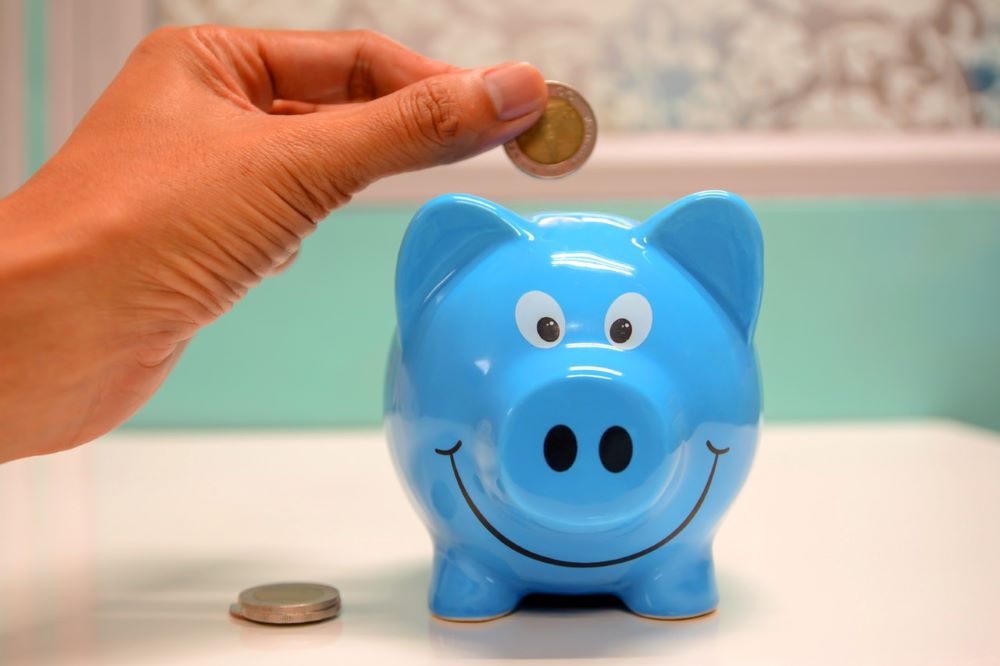 4. Make money from the banks
Banks are always offering you incentives to move to them, you know why? Because customers rarely leave. Well, more fool them. I change accounts every so often to bag these 'rewards' – currently a well-known bank gives me a fiver every month for making one monthly deposit. I transfer a chunk on payday, and then put it straight back into my 'real' account before any bills go out – you can set up regular payments, so you don't get yourself in a fix. As they only have my money for 24 hours, that fiver equates to an interest rate of over 200%, paid TO me – you usually only see that kind of rate on a pay day loan.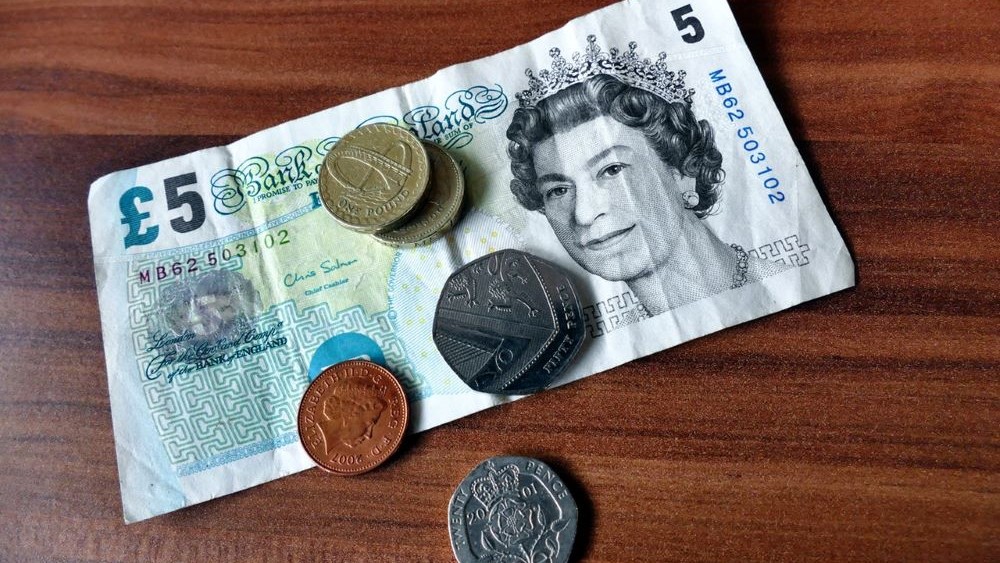 5. Shop for bargains
Unfortunately, we can't get everything for free but this is second best. Check out local car boots and charity shops, especially if your little one's not yet indoctrinated by big brand marketing. There are lots of local Facebook selling pages with bargains too.
Doing a big monthly shop helps me us sole parents save money as we can buy in bulk. Opt for the value range where possible – it's much cheaper and essentially the same stuff. Did you know Basics wholewheat biscuits are 95 p a packet compared with the branded Weetabix which is £2.40 a packet? That's the equivalent of more than a 60% off sale. Now who wouldn't jump at that? Bulk buying can be difficult initially if you've been living week to week, but you can build up to it gradually and it becomes easier as you save over all.
Learn from the experts of DontPayFull.com and sign up for discounts, which can be very helpful too. Browse through deals from a wide range of shops, and get first dibs if you're a member.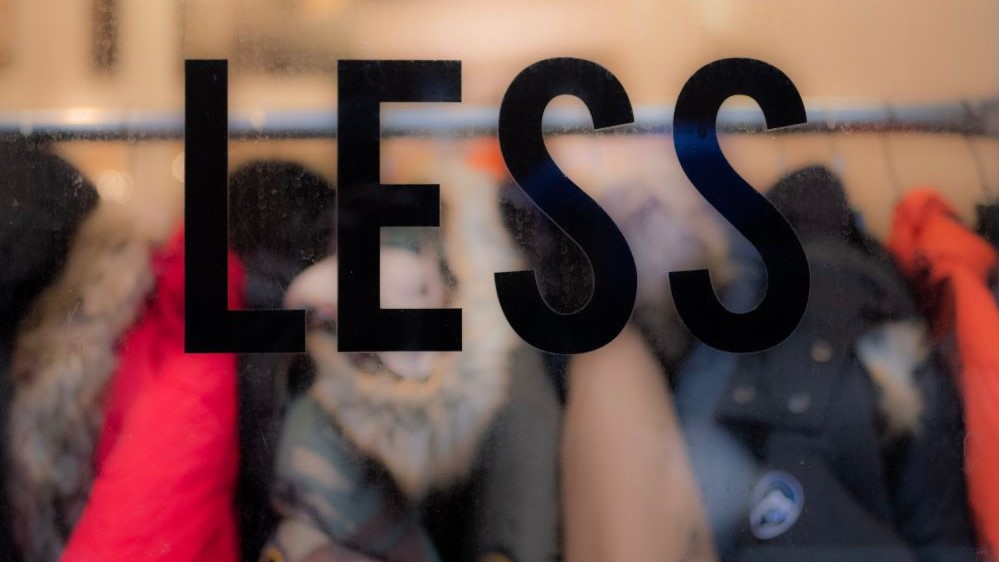 6. Don't chuck anything
OK, well that mouldy cheese can just about go now, but you don't really need to chuck much! Half eaten food goes back in the fridge for later in our house; this also means we don't waste food (did you know in the UK, 7 million tonnes of food goes into waste annually, that's bad for the environment as well as your pocket). Don't forget to eat it eventually though! If my son doesn't finish his breakfast, it's offered at every snack and mealtime till it's gone. According to lovefoodhatewaste, food wastage costs the average family almost £60 a month. That is a lot of money if you are on single parent benefits. I don't think I even throw away 60 pence worth.
It's not just food you don't need to chuck: all the random circulars that come through the door – lots of them can be used for arts and crafts. Same with food pots. Think reuse, not recycle – it's better for the environment as well as your pocket.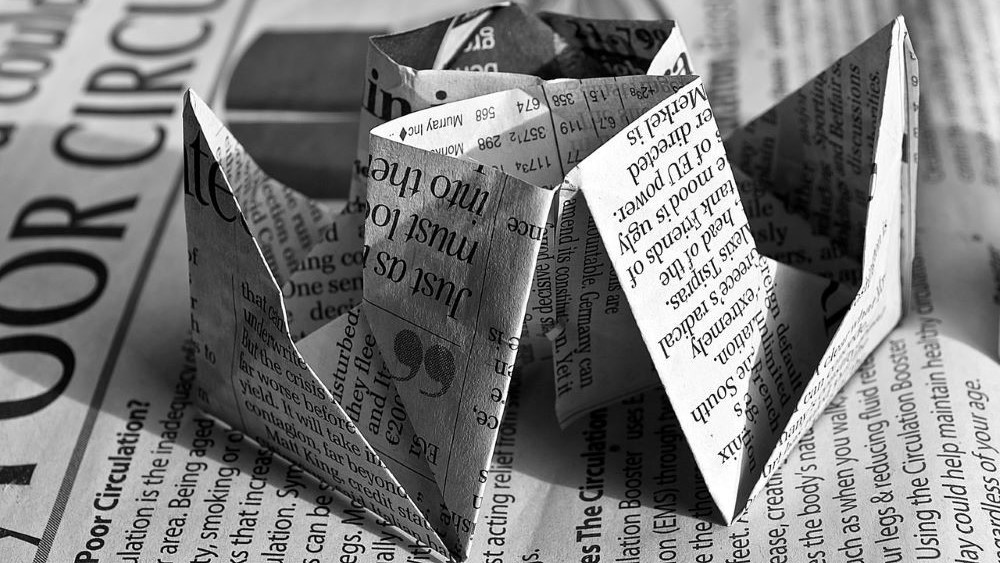 7. Single parent benefits
Managing on one wage is tough, no matter how frugal and cunning you are; single parent benefits can ease the load. Getting your head round the single parent benefit system can be a challenge. In a nutshell, almost everyone is entitled to child benefit. For low income families, Universal Credit is available (for living costs and – if you're working – childcare). Councils provide a single person discount for council tax, and help is available from some councils to pay the remaining amount and service charges (if applicable). Some electricity and water providers also provide discounts for low income households – ask your provider. Single Parents on Holiday has written a post about the different types of financial support single parents might be able to claim.
Not technically a benefit, but if there's another parent don't forget to sort child maintenance – it all helps and doesn't affect benefits. Some people feel shame in accessing single parent benefits but as the vast majority of us work for much of our life, it's highly likely you've paid into the system (or will do), and this is your time for accessing support.
8. Shop around for energy deals
Energy costs can be a big chunk of your monthly budget for any family, single parent or not. Use the online tools to search for the best deal in your area. I shop around annually as the cheap deals generally only last 12-18 months. I now buy energy through a green energy company so I'm helping my pocket and the environment: win-win.
If you're on a prepayment meter get off as soon as possible; those things eat money faster than a hungry teenager. Some energy companies will change you to a standard meter without a charge, so depending who you're with do the meter change first and then move to a cheaper provider or move first and then change the meter!
9. Earn money where you can
Got a skill or a talent which you could put to financial use – do it. Got a spare room or a driveway going un(der)used – rent it out. You'd be surprised what things can make you money. Look through your unused old gadgets and resell them. If you have a spare one, you can sell your iPad for some cash. Go around your home, do a declutter, and sell  what you don't use, need or want. Selling your old silver, for example, may be worth more than you think.
Since becoming a single mum, I've addressed my cash flow problems by sewing baby clothes, writing paid articles, renting my spare room out, renting my driveway out and selling things I no longer need (or things I found on the street and never needed in the first place!). Here are some more passive income ideas to start living right. As long as you aren't making too much money from it all, you don't even need to pay tax on it. The rent-a-room scheme allows you to earn £7,500 per year tax free, you can also earn £1000 from your home in other ways without paying tax (renting the drive, storage space etc) and the trading allowance allows you to earn up to £1000 tax free from hobbies or selling things.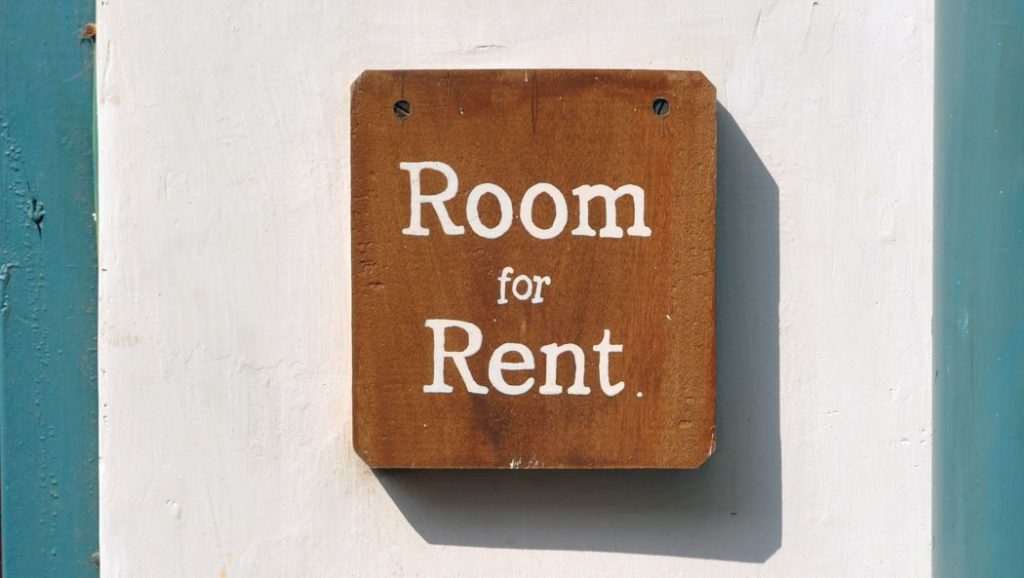 10. Share childcare
Childcare can be a big cost for single parents, whether that's nursery fees so you can work, or a babysitter to have a night off. Creating a sleepover club or sharing childcare can really help. These can work in all sorts of ways, just make sure you have clear agreements within the group, so everyone feels they're getting an equal break.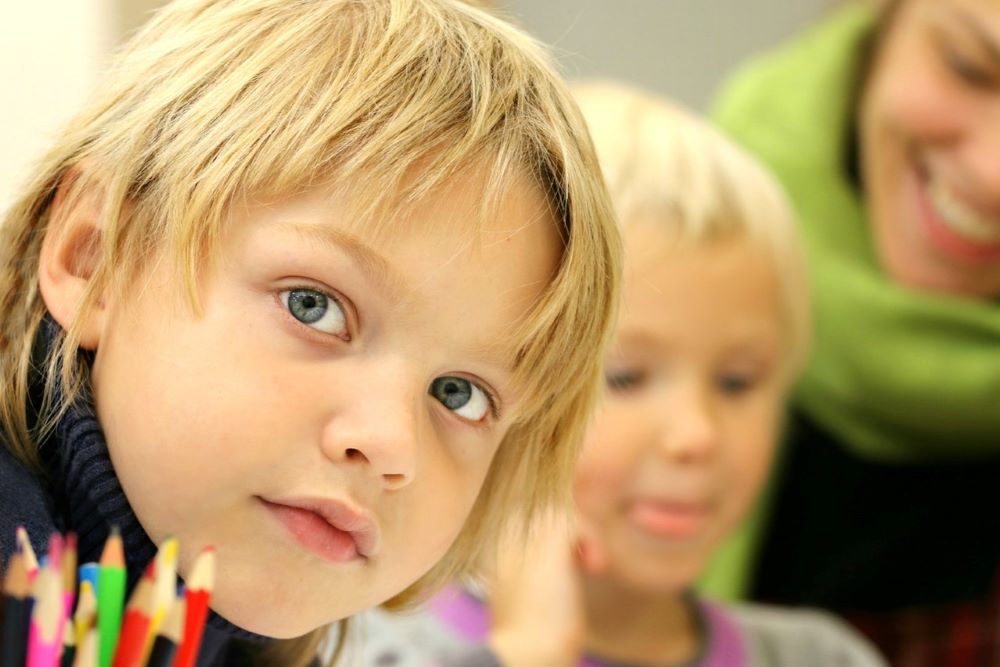 There are tonnes of money saving resources out there for single parents, or anyone who wants or needs to save their cash, like moneysavingexpert but that generally requires buying things. Often the best way to save money is to not spend it in the first place, apart from on essentials. That way you should have some money left over for really great things like a day out with the kids, or even a holiday for single parents!
About Single Parents on Holiday:
To find out more about Single Parents on Holiday, go to our homepage or check out our single parent family holidays. Or why not subscribe to our Single Parent blog ?
Author bio:
Ellamental Mama is a 30-something single mum to two young boys. She writes a raw, honest and sometimes funny account of single parenting at Ellamental Mama. You can keep up with her stories by subscribing online, liking her facebook page or following her on twitter at @EllamentalMama
---
If you enjoyed the post please do check out some of our other latest blog posts:
And don't forget to check out our holiday extras page here where we list helpful resources for insurance, flights and parking.