Everything you need to know about skiing in Obertauern
There are so many aspects to take into consideration and so many ski resorts to choose from. To make your decision of where to ski this year a little easier, we have started introducing a selection of our favourite holiday destinations – some of which you might not have considered for your single parent ski holidays. In this post, we are introducing the ski resort of Obertauern in Austria.
Family friendly Obertauern
Obertauern in the Salzburg region of Austria is an ideal ski resort for single parent families looking for lots of easy and intermediate runs close to their hotel: Due to Obertauern's unique "bowl" layout, you are never far from your hotel wherever you and the kids ski. Not only that, Obertauern also has reliable snow conditions from late November through to May due to its altitude. It doesn't get a lot better than that anywhere in Austria.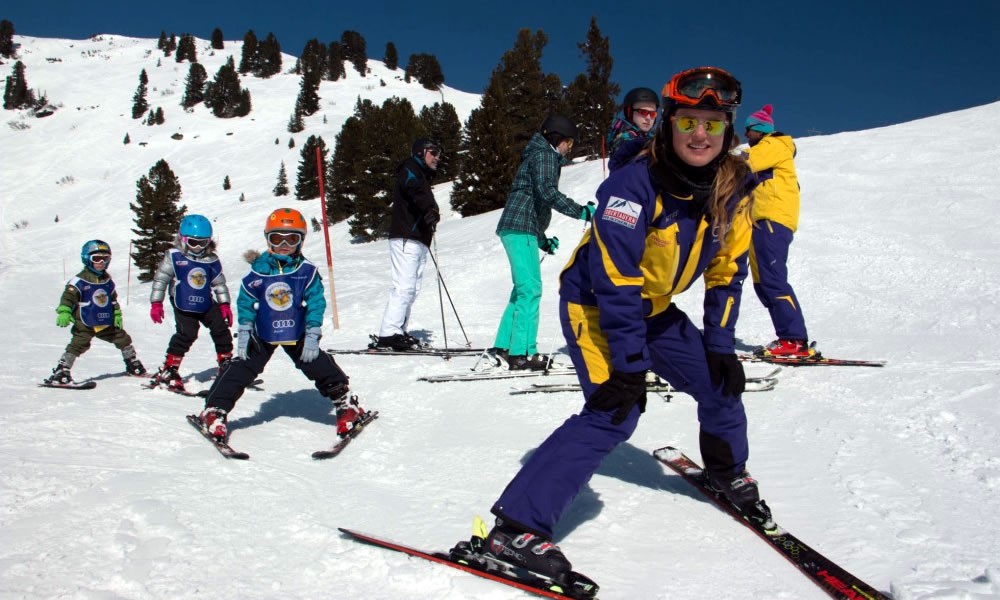 Obertauern's slopes
Obertauern's 100 km of pistes are served by 26 lifts, which are arranged in a circle around the village starting at 1,630 m and reaching 2,313 m. Due to the layout of the slopes you can do a complete circuit starting at any lift and go either clockwise – following the red signs – or anti-clockwise following the green ones – and finish up where you started. For the expert skiers, there are plenty of challenging red runs and several black runs, including the legendary Gamsleiten 2. Snowboarders are equally well catered for sharing a snow park with any daredevil skiers.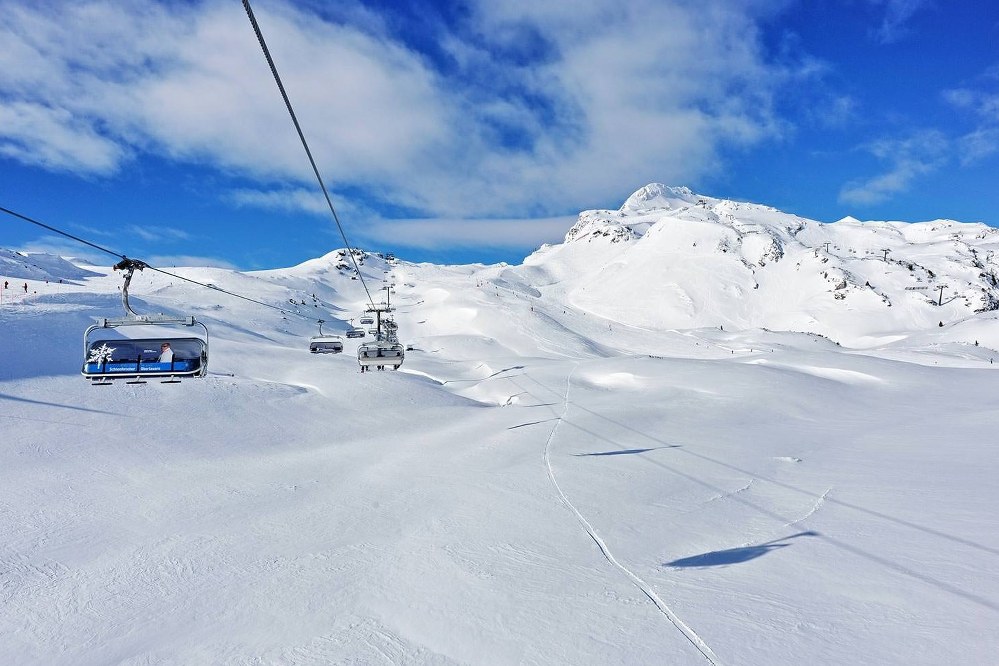 Obertauern's history
The first lift in Obertauern was built in 1948. Today the lift system can transport up to 49,000 people per hour.
But it wasn't until 1965, that Obertauern was put on the map when it was used as a setting by film director Richard Lester for his film Help! starring The Beatles. During their two weeks in Obertauern, The Beatles employed a couple of local part-time ski instructors, Herbert Lürzer and Gerhard Krings, as ski doubles for Paul McCartney and George Harrison. Today, the families of Lürzer and Krings own a number of local hotels, shops, and restaurants, as well as some of the ski lifts and pistes.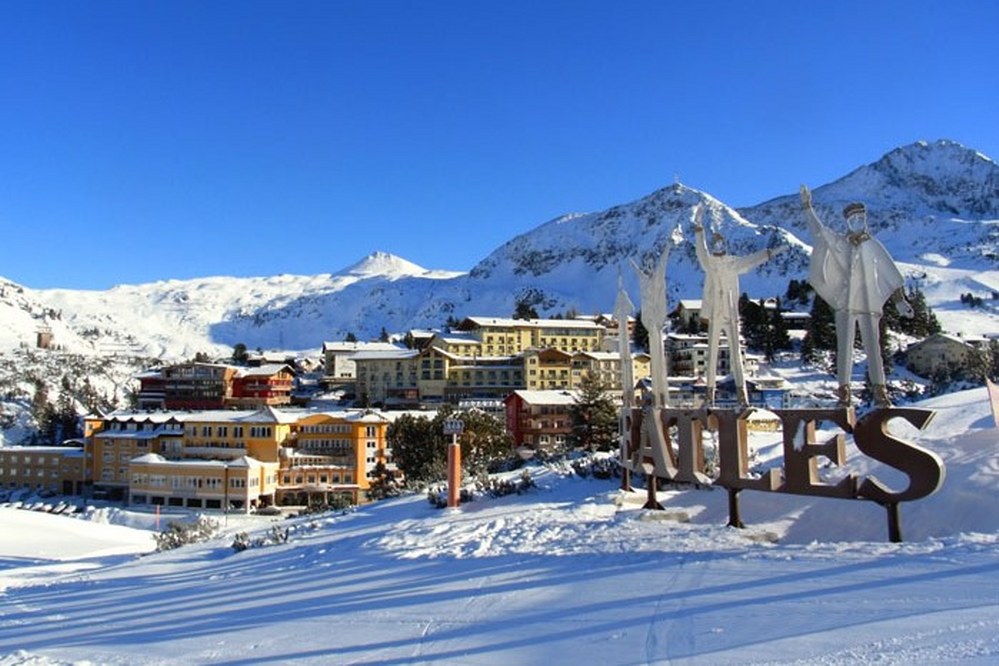 Obertauern's après-ski
There are plenty of hotels, restaurants, and bars in the village if you are looking for a bit of unobtrusive après ski. For anyone looking for something livelier, the famous Lürzer Alm in the town centre and the mountain hut Edelweißalm at 1,850 m will not disappoint. Just don't take the kids with you! For families, there are opening and closing concerts, a massive treasure hunt at the season end, and an annual Christmas market in December.
Single parent ski holidays in Obertauern
At Single Parents on Holiday, it's our fifth year offering single parent ski trips in this amazing ski resort. Go to our website to check the dates of our upcoming single parent holidays in Obertauern. Every year we stay at the superior 4-star Hotel Steiner, which is at an altitude of 1,752 m and in the centre of town right by the slopes. Our hotel is the best you will find in Obertauern offering a fantastic ski in/ski out experience, full board and excellent family facilities. It has a large spa, family sauna, indoor pool, and a huge, staffed playroom with everything your child could wish for. There is also a teen lounge with game consoles, billiards, and table football.
During your single parent ski holiday our single mums and dads and their children will be looked after by one of our team members, who will greet families at the hotel, arrange tables for dinner, organise equipment, ski school and lift passes, ski with the intermediate to advanced skiers, and make sure everyone is happy and has company on and off the slopes. Whether you are all beginners, or you are a single parent skier whose kids are new to skiing, or you are an advanced skier looking for company on the slopes, our single parent ski holiday in Obertauern will be the perfect match.
For more information on our Obertauern ski trip or any of our other single parent or solo holidays, email us at info@singleparentsonholiday.co.uk  or phone 0333 370 3701.
About Single Parents on Holiday:
To find out more about us, go to Single Parents on Holiday's home page or subscribe to our blog.
And if you enjoyed reading this post, please check out some of our popular ski blog posts below from our Travel Blog: